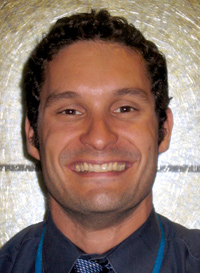 RICHARD DOPP, MD
More
Assistant Professor of Psychiatry
Specialty: Exercise for Adolescents with Depression
Richard Dopp studied psychology as an undergraduate at the University of Michigan. Following graduation, he taught 5- to 6-year-old children in Baltimore, MD with severe emotional problems. He returned to the University of Michigan for medical school. Dr. Dopp chose to continue his training at the University of Michigan, completing residency in adult psychiatry and a fellowship in child and adolescent psychiatry before joining the faculty in the Department of Psychiatry in 2007. Dr. Dopp's primary research interests include the relationships among obesity, physical activity, sleep, and depression in adolescents.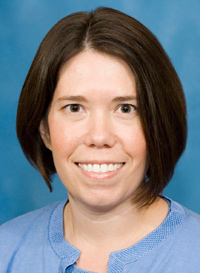 "I am excited to have this opportunity to collaborate with other pediatric obesity researchers at the University of Michigan. I have no doubt that these collaborations will lead to future research projects that will have an important impact on child health."
Bethany J. Gaffka, PhD, is an Associate Professor in the Division of Child Behavioral Health and Department of Pediatrics and Communicable Diseases at the University of Michigan. Dr. Gaffka earned her bachelor's degree from Bates College and her doctoral degree in Clinical Psychology from the University of Maine. She completed her internship in pediatric psychology at the University of Florida, and then completed a specialized fellowship in pediatric obesity intervention and research at the University of Florida in 2007. Dr. Gaffka currently serves as the Associate Director for Psychological Services at C.S. Mott Children's Hospital Pediatric Comprehensive Weight Management Center at the University of Michigan. Her clinical interests include the behavioral treatment of pediatric obesity, assessment and treatment of psychological comorbidities influencing pediatric obesity, and behavioral health interventions for youth with chronic illness. Dr. Gaffka is a member of The Obesity Society, American Heart Association, American Psychological Association, and Society of Pediatric Psychology.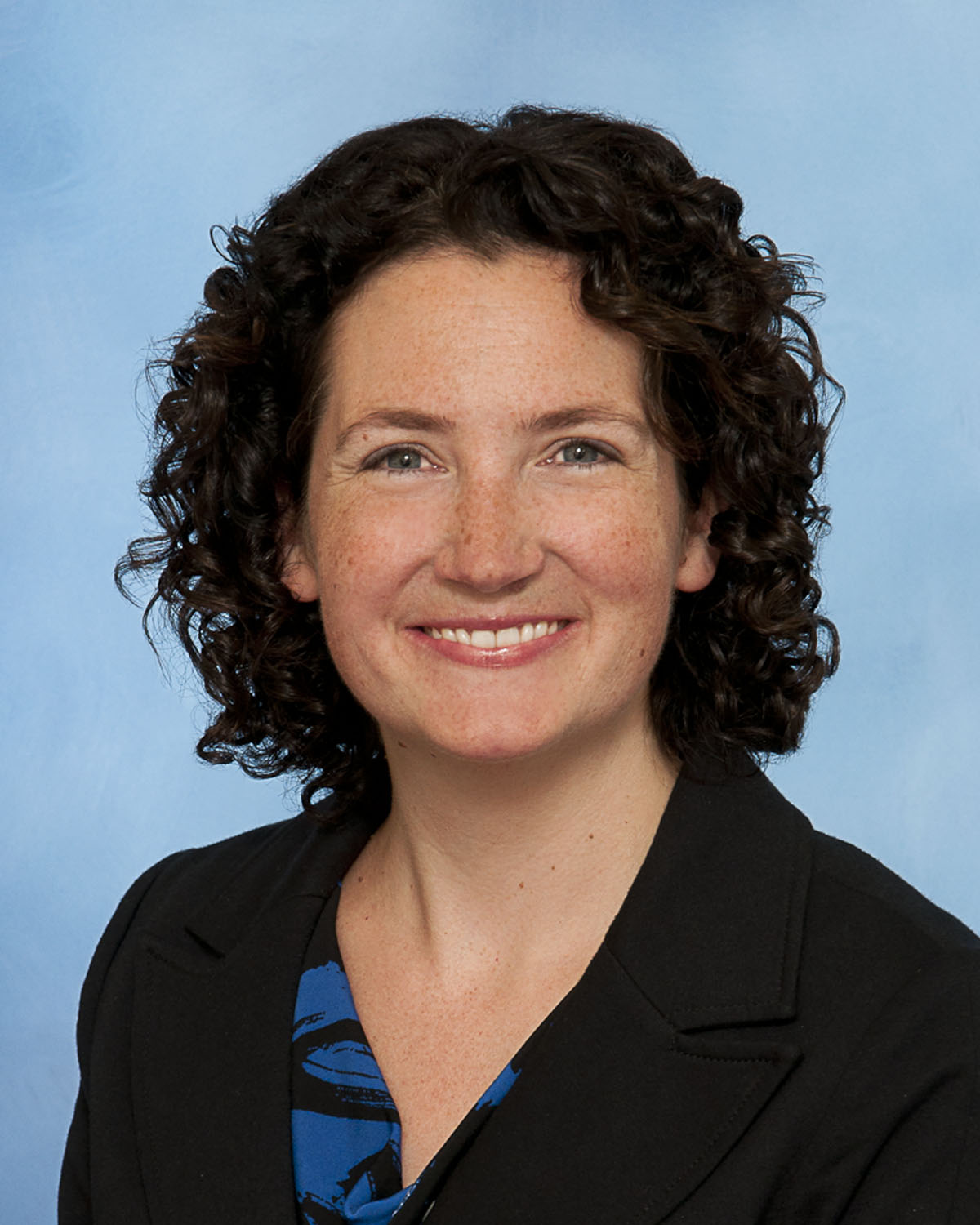 Brigid Gregg, MD
More
Assistant Professor, Department of Pediatrics
Specialty: Early life determinants of later metabolic disease risk; Nutrient exposures during critical windows of development; Pancreatic beta-cell biology
Dr. Brigid Gregg is an Assistant Professor in the Department of Pediatrics. Her work involves understanding how early life nutrient exposure influence body composition. Childhood obesity is one of the potential outcomes of developmental stressors. She earned a B.S. in Animal Physiology and Neuroscience from the University of California, San Diego and an MD at Case Western Reserve University.
JOYCE LEE, MD
More
Associate Professor of Pediatrics
Specialty: Obesity; Diabetes; Social Media; Mobile Health
Joyce Lee is a physician, researcher, and design thinker. She is one of the few individuals in the country with formal training in Pediatric Endocrinology and Health Services Research, and she holds a Master in Public Health from the Department of Health Management and Policy at the University of Michigan. Dr. Lee is Associate Professor of Pediatrics at the University of Michigan Medical School, with a joint appointment in the Department of Environmental Sciences at the University of Michigan School of Public Health. She conducts clinical and health services research in the areas of pediatric obesity and diabetes, and co-directs an emerging technologies program that uses mobile technology and data visualization to help children and families self-manage chronic diseases. She can be found on twitter (@joyclee) and at her website, http://joycelee.me/.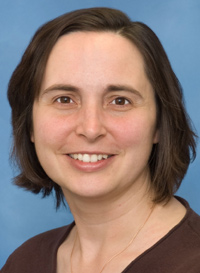 JULIE LUMENG, MD
More
Professor of Pediatrics; Research Associate Professor, Center for Human Growth and Development
Specialty: Child Eating Behavior; Maternal Feeding; Stress Eating
"I am thrilled to have the opportunity to collaborate with individuals in diverse disciplines to address the problem of childhood obesity.  Addressing childhood obesity successfully will require collaborations at the edges of different disciplines and I'm very enthusiastic about learning from my colleagues and expanding my own thinking."
Julie Lumeng is a developmental and behavioral pediatrician who studies stress, eating behavior, and contributors to obesity risk in young, low-income children. For the last decade, her work has been primarily within Head Start. She is currently examining how stress in children's lives may alter stress hormones, which may drive appetite and lead to excessive weight gain; how differences in Head Start program characteristics may be associated with differences in rate of weight gain over the course of the academic year in Head Start; and how maternal feeding practices are associated with childhood obesity among 5-year-old Head Start graduates. She is currently directing a 4-year randomized controlled trial within three different Head Start programs in Michigan, examining how both nutrition and parenting interventions may prevent obesity. Dr. Lumeng completed her MD (1997) and training in Pediatrics at the University of Michigan, and a fellowship in Developmental and Behavioral Pediatrics at Boston University.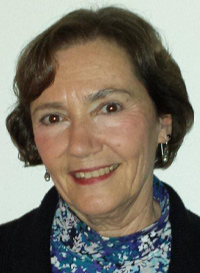 Ann Mooney, MSW
More
Research Co-Investigator, Department of Psychiatry
Specialty: Exercise for Adolescents with Depression
"The Momentum Center is a wonderful meeting of the minds! I am delighted to be involved with so many energetic people from such a wide variety of backgrounds. Our researchers bring unique but collaborative perspectives on the challenge of impacting the obesity epidemic in our society." 
Ann Mooney's primary research interest is in the field of exercise and depression in adolescents and children. Her graduate school internship was with the adolescent psychiatric inpatient unit at the University of Michigan, and upon receiving her MSW, she worked with the children's inpatient unit. Additionally, she worked with Ann Arbor Public Schools for many years, primarily with children on the autism spectrum. Ann's career began at U-M's Institute of Social Research, and has developed through various roles at the Depression Center as a clinical research associate, a research coordinator, and a co-investigator.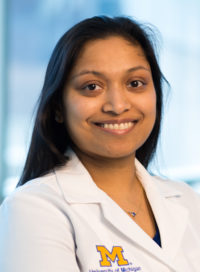 Durga Singer is a Pediatric Endocrinologist and the focus of her research has been to understand the development of this inflammatory state by understanding how diet-induced obesity impacts the hematopoietic stem and progenitor cells to produce activated macrophages. She is coupling mechanistic animal studies with observational investigations of myeloid inflammation in obese children, to advance our understanding of the relationship between obesity, sex, inflammation, and disease in our patients. Dr. Singer completed her MD (2006) and training in Pediatrics at the University of Michigan, and a fellowship in Pediatric Endocrinology also the University of Michigan.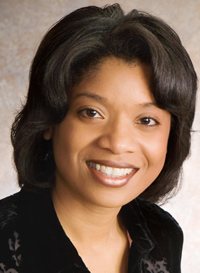 Susan Woolford is the Medical Director of the Pediatric Comprehensive Weight Management Center and an Assistant Professor with the Child Health Evaluation and Research (CHEAR) unit in the Division of General Pediatrics at the University of Michigan. Her research interests focus on the prevention and treatment of childhood obesity, with an emphasis on the use of social media and mobile technology to enhance physician-patient communication related to behavior change. Dr. Woolford earned her medical degree at Michigan State University, where she also completed her residency and chief residency. She earned an MPH and completed her Health Services Research Fellowship at the University of Michigan.