Spotlight
Dr. Cindy Leung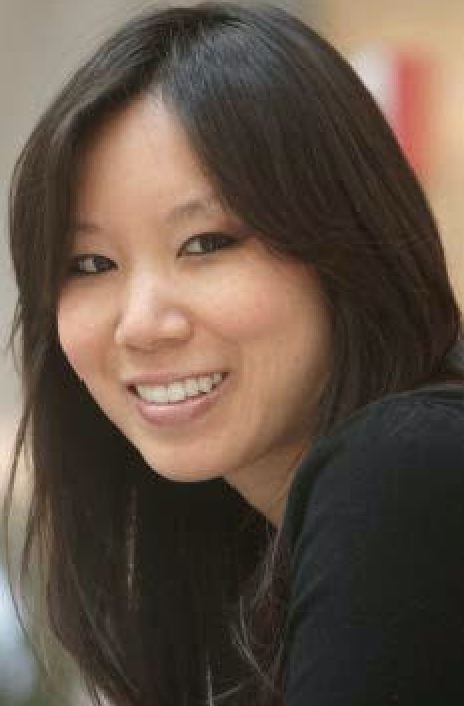 Biography:
Cindy Leung, ScD, MPH, is an Assistant Professor in the School of Public Health in the Nutritional Sciences department. She earned both her BA and MPH from UC Berkeley and her ScD in Nutrition and Epidemiology from the Harvard School of Public Health. Dr. Leung holds a joint appointment at the UC Berkeley School of Public Health and her research focuses on diet and health disparities in vulnerable populations.
What projects are you currently working on?
Most of my research focuses on the social and contextual determinants of diet-related health disparities. I am the PI of an NIH-funded study called the Family Food Study, which is a 12-month follow-up study of low-income MI families to examine the effects of food insecurity on cognitive development, eating behaviors, and risk of obesity in children and mothers. I also have a couple of research projects with students at the University of Michigan. Since 2018, I have been surveying the prevalence, risk factors, and consequences of food insecurity among U-M students. Building on this, my study team recently completed a qualitative study with U-M students to better understand their experiences of food insecurity and what the institution can do to ensure better access to affordable, nutritious food for all students. This past year, I also collaborated with Dr. Julia Wolfson on an intervention with Michigan Dining to implement warning labels for beverages with added sugar in the residential dining halls. We are currently evaluating the intervention's effects on students' consumption of sugary beverages.
What led you to pursue childhood obesity research?
Prior to pursuing my doctoral degree, I worked at a large food bank in Oakland, CA. I taught nutrition education and coordinated our vast network of emergency food providers, and I witnessed firsthand how the experience of not having enough resources for food could actually contribute to obesity. At the time, my food bank was the first in the Bay Area to implement a ban on sugary beverages and they used innovative strategies to replace these beverages in the warehouse with fresh produce. I became very passionate about the idea of food as a social justice issue, and not just providing any food as a source of calories, but healthy foods that our clients needed to maintain their health or manage their chronic conditions. In order to solve food insecurity, I also believe we need more research to understand the mechanisms by which it affects health outcomes and particularly in children because of the critical periods for physical, social, and emotional development that occur during the childhood years. My research has focused on psychosocial stress as a primary pathway by which food insecurity impacts children's health and well-being.
What do you like most about your job or what do you find most exciting about it?
I love the process of scientific inquiry and being able to contribute something meaningful to what we know about any given topic. I also love the ability to work with colleagues across disciplines to improve our research questions, and with passionate students that bring new perspectives to these fields.
The Momentum Center is a cross-disciplinary research center. How have you drawn on your other experiences to do this kind of research?
My doctoral training was in nutritional epidemiology, and then I completed a postdoctoral fellowship in health psychology and health disparities at the University of California, San Francisco (UCSF). Slowly, I began to integrate all these fields into my research to better understand the psychology of how we make food choices, and how contextual factors, like the food environment, poverty, and socioeconomic stressors, affect our food choices. I think we've made great progress in the field of nutritional epidemiology, in terms of understanding how foods affect health across the life course, but a lot of people can't afford or access the foods they need to stay healthy. I look forward to working more with my colleagues in psychology, social work, public policy, medicine, and economics to design research projects to better answer these questions.
If you had unlimited time and resources to explore a research question, what would you want to study?
I am really passionate about alleviating food insecurity among college students right now. It has emerged as a critical issue in recent years and it's happening right in front of our eyes. With unlimited time and resources, I would start a rigorous prospective cohort study of U-M freshmen, oversampling minority racial/ethnic students, low-income students, and first-generation students, with annual follow-up of food insecurity and other basic needs insecurities, health behaviors, physical and mental health assessments, and academic achievement. The field of student food insecurity is still very new and no study has been able to follow food insecurity over the college years to determine how it affects health and academics over time.
For more Members see the
Member Spotlight Archive
.