Spotlight
Dr. Kristen Harrison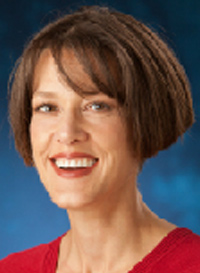 Dr. Kristen Harrison is a professor and Associate Chair for Undergraduate Studies in the Department of Communication Studies. She additionally runs the Media and Development Lab (MaDLab). The lab's work centers around the human body and in relation to the Momentum Center, Dr. Harrison investigates media's role in child health and well being. Dr. Harrison has had projects focus on early childhood obesity and nutrition knowledge, but also studies body image, disordered eating, self-objectification, sexual behavior, and most recently, child media use for somatosensory regulation. Dr. Harrison's lab recently developed Sensory Curation Theory to measure parent and child media use for sensory gratification, and found a strong correlation between sensory curation behavior and parent-child media conflict. This suggests that sensory differences between parents and children might spur conflict over media devices and that if parents can better understand their children's sensory needs, they might be able to offer non-media environments to meet these needs and reduce children's dependence on media.
Dr. Harrison began studying media and disordered eating over 20 years ago and has a special interest in how the pathological becomes cultural and how the cultural becomes pathological, with media as mediators. Since the media environment is loaded with images of bodies and food, Dr. Harrison wanted to know what the consequences of daily exposure to these images and messages might be for young people.
Dr. Harrison and the students in her lab engage in collective problem-solving to circumvent the need to rely too heavily on language in measurement; for instance, they created the Placemat Protocol, a pretend-play exercise involving toy foods that children put on a plate to show the researcher what they think a "healthy meal" looks like. By analyzing properties of the foods they choose, they are able to show that preschoolers who watch more commercial TV construct "healthy" meals with less fiber and more calories, sugar, and fat than preschoolers who watch less commercial TV. Being able to capture things that cannot easily be captured with traditional verbal measures is really exciting for Dr. Harrison.
The Momentum Center's cross-disciplinary nature is a good fit for Dr. Harrison as her work pulls together factors at multiple ecological levels to better understand the social contexts that determine individual and family health decisions and behaviors. In developing the Six-Cs model of contributors to childhood obesity [Harrison et al., 2011, Child Development Perspectives, 5(1), 50-48], Dr. Harrison collaborated with researchers collecting data at six levels: cell, child, clan (family), community, country, and culture. This has allowed them to explore interactions across levels to learn more about who is most vulnerable to different combinations of environmental risk factors. No single approach or view can explain something as complex as childhood obesity.
If Dr. Harrison had unlimited time and resources, she would love to do expensive observational research in family homes to understand patterns of daily behavior relevant to media and health. Dr. Harrison feels that interventionists often advocate behavior change without understanding what benefits the person or family is deriving from the "problem" behavior in the first place. Understanding how "problem" behaviors can sometimes help families will help researchers design interventions that improve child health without forcing families to sacrifice solutions to existing problems.
For more Members see the
Member Spotlight Archive
.