Spotlight
Dr. Leah Robinson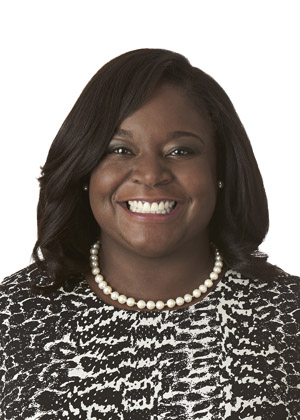 Biography:
Leah E. Robinson, Ph.D., is the Chair and Associate Professor of Movement Science in the School of Kinesiology at the University of Michigan. Leah's academic training is in human motor development, exercise science, and child development (Ohio State University, 2007). After completing her terminal degree, she joined the faculty at Auburn University (2007 – 14) and joined the University of Michigan family in 2015. Leah's research focuses on the implementation of theoretically grounded child-centered interventions utilizing a mastery learning approach and developmental health outcomes (e.g., motor skills, perceived competence, and physical activity) from these interventions.
What projects are you currently working on?
Currently, the Child Movement, Activity and Developmental Health (CMAH) Laboratory has two main ongoing projects along with data analysis and data dissemination of a previously funded grant by the Momentum Center. The Momentum Center project is examining the relationship of weight status, self-regulation, and physical activity in preschool-age children. The National Institutes of Health National Heart Lung and Blood Institute (NHLBI) fund the two main projects in the Lab. "Promoting Activity and Trajectories of Health (PATH) for Children" is an R01 and this 5-year project examines the immediate (pre- to post-test) and long-term (3-year follow-up) effects of a 1-year motor skills intervention, Children's Health Activity Motor Program (CHAMP), on motor competence, perceived motor competence, and physical activity. Over ~300 preschool-age children from Head Start/Great Start Readiness Programs have been recruited and enrolled in this project. The PATH project is unique because after the preschoolers receive the year-long intervention, they will be re-assessed at the beginning and end of each grade level from K through 2nd grade. The longitudinal study allows us to examine preschoolers' developmental trajectory of the intervention on the outcome measures.
The second project is the "Science of Behavior Change" which is also funded by the NIH Common Fund through NHLBI. The SOBC project investigates the immediate (pre- to post-test) effects of CHAMP on self-regulation (cognitive flexibility, working memory, behavioral inhibition, emotion regulation) and associations between self-regulation and changes in motor competence, perceived motor competence, and physical activity in preschoolers. We are interested in understanding more about the mechanisms that could be driving the changes we see in the intervention. Self-regulation is a critical concept since it is a key predictor of academic achievement and school readiness. For both projects, I have an exceptional, multi-disciplinary group of co-investigators from the University of Michigan in the area of physical activity measurement, motor skill assessment, development psychology, and statistics. The CMAH Lab is comprised of some extraordinary students and staff (Kara, Kat, Katie, Indica, Carissa, Emily, and Marica, along with several undergraduate students – Sammi, Emma, Dani, Jacob, Brooke, Anna, and Sarah). Research is a team effort and everyone has a role, either small or large, whether it is small or large. They are a critical piece of the entire puzzle
What led you to pursue childhood obesity research?
I am a former collegiate athlete and always been fascinated by how the body moves. I thought I would have a career that focused on performance enhancement in elite athletes, but after completing research in that population, I knew that it was not for me. While working at a junior college, I had the opportunity to work with the preschool that was on campus. It was during this time I noticed children struggling with the ability to move their body proficiently. I returned to school to study motor behavior and child development. All of these experiences along with my academic training lead me to my research interests – understanding motor skills acquisition along with the design and implementation of evidence-based motor skill interventions to support skill development.
What do you like most about your job or what do you find most exciting about it?
How many people can say that they go to work and have the opportunity to play with children multiple days a week? That is what I love and wish I could do more of. It is exciting for me to see the face on a young child when they realized they are now able to do a specific motor task or behavior that they could not do before.  Many people take for granted "motor skillfulness," but these skills and behaviors are critical to our development and we use them every day of our life and across our lifespan. I also enjoy working with graduate students and seeing their progression over an academic program. Our graduate students will be future researchers (leaders) in our field and they will off to train more students. Working with graduate students is a unique opportunity to engage in stimulating research questions (projects) and discussions with your students.
The Momentum Center a cross-disciplinary research center. How have you drawn on your other experiences to do this kind of research?
A multi-disciplinary research team is needed to investigate innovative research questions. The Momentum Center brings together researchers from across the university campus with interest in answering obesity-related questions. The center aids in forming collaborations especially on a large campus. All of my current projects include at least one member, if not more, from the Momentum Center.
If you had unlimited time and resources to explore a research question, what would you want to study?
With unlimited time and resources, I would continue the ongoing work on CHAMP but expand it to address a range of areas in the preschool and school environment. One of the first CHAMP studies was conducted in K – 2 grade Physical Education classes and I would like to replicate it in that setting with a larger RCT. Also, there is a need for professional development and training programs for CHAMP and knowledge related to motor skills development and instruction in preschool and classroom teachers. I would continue doing what I am but have the manpower to do more while addresses critical questions.
For more Members see the
Member Spotlight Archive
.