Spotlight
Dr. Kate Bauer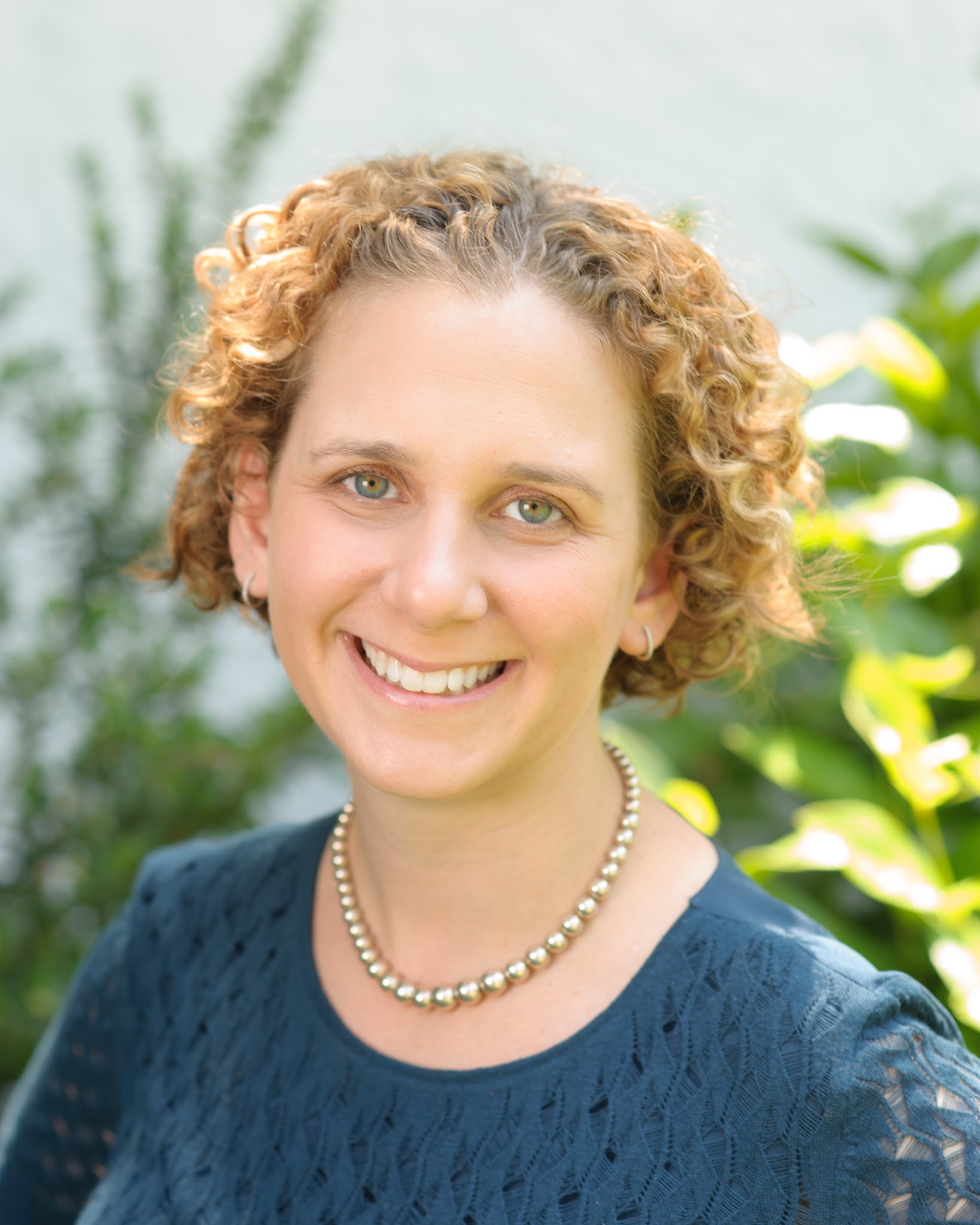 Biography: 
Kate Bauer, PhD, is an Assistant Professor in the School of Public Health's Nutritional Sciences department. Dr. Bauer received her undergraduate degree in psychology from Oberlin College. She went on to receive her MS in Health and Social Behavior from the Harvard School of Public Health and her PhD in Epidemiology from the University of Minnesota. At UM SPH, her research focuses on identifying social and behavioral determinants of obesity and obesogenic behavior among children and adolescents and translating this research into feasible and effective community-based interventions.
What projects are you currently working on?
Right now I have several projects in process, all focused on the role of caregivers (parents and teachers) in addressing childhood obesity. For example, supported by the Momentum Center, I am leading a series of studies to understand how parents' executive function, or their ability to control thoughts, feelings, and actions, may impact young children's obesity risk. Building from the promising results of one of these studies that demonstrated that parents with lower executive function have difficulty creating healthy nutrition routines for their children, I have been collaborating with colleagues here at Michigan and beyond to build a parent-focused intervention specifically designed to help parents with lower executive function implement household routines known to impact childhood obesity.
Also this year, with support from MICHR and the Momentum Center, I am pilot testing a curriculum for teachers in Head Start, the federal preschool program for children living in poverty. The curriculum supports teachers' use of responsive feeding practices and helps teachers create classroom environments that reduce teacher and child stress. We hypothesize that these practices will help children better self-regulate their eating at Head Start. Also in this pilot, we are testing several new data collection methods in the Head Start classroom. For example, we are using the Remote Food Photography Method, where we capture images of children's plates and cups before and after eating, to calculate children's intake during meals.
This fall we are also wrapping up a successful study supported by the American Heart Association, the goal of which is to identify the diverse approaches that mothers of pre-teen children use to moderate their children's eating. This project was motivated by the existing literature, which both suggests that children's intake of energy-dense, low-nutritional quality foods should be limited but also that parents should not restrict children's eating due to the risk of restriction backfiring and causing disinhibited eating—leaving many parents unsure of how they can practically implement these recommendations without causing harm. Identifying appropriate approaches to limit, but not restrict, may be particularly important during the pre-teen years, when many children simultaneously experience gains in BMI and also a heightened awareness of messages about dieting, which can lead to poor body satisfaction and disordered eating. Currently we are examining the data collected from over 100 families and have identified several prevalent approaches to moderating children's eating that are not reflected in existing food parenting measures. We hope to within the next couple of years, collect longitudinal data to understand how these diverse approaches impact children's weight status and eating behaviors.
Finally, this summer we started a small study aiming to understand parents' experience of stigma because of their child's higher weight. Courtesy stigma, or the experience of being teased, abused, blamed, or considered responsible for another person's health condition, is a concept born in the mental health literature that has never been examined in the context of obesity. However, we know from the work of Julia Wolfson and other Momentum Center members, that parents of children with obesity are the target of incredible blame and negativity. Our goal in this initial study is to characterize parents' experiences and begin building a measure of obesity-relevant courtesy stigma that can be used in the future to understand how this form of stigma impacts families.
What led you to pursue childhood obesity research?
Beginning in high school, I was very interested in eating disorders. Even as a rising high school senior, I enrolled in a summer program to take adolescent psychology courses. In college I wrote my honors thesis on coping strategies and eating disorder symptomology, and then spent a summer working with an outpatient eating disorders treatment program. That experience made me realize how intensive individual treatment is and made me consider alternatives to improving health on a larger scale, which brought me to public health. My work in public health then kept intersecting with childhood obesity as it was the early 2000s when attention was shifting to the rising obesity rates. No matter if I was working on a smoking cessation intervention or school-based bullying prevention, questions related to children's eating and weight kept coming up. Finally, when applying to PhD programs, I realized that squarely focusing on childhood obesity ticked a lot of the boxes related to my interests in eating, child development, and families.
What do you like most about your job or what do you find most exciting about it?
I like that in some small way, my work can help advocate for children and families. I truly believe that all caregivers want the best for their children and are doing their best within their own capacity. Instead of shaming parents and adding to all the voices of what caregivers are doing wrong, I hope that I communicate my work in ways that help people recognize that families need more support to reach their potential.
Also, although many days the demands of research and teaching are overwhelming, I do really love figuring out the "puzzles" and logistics in my roles. It's thrilling to design a new study or run an analysis that answers a long-standing question, just as it's thrilling to identify a different way to communicate an idea to students that opens their minds to something new. Related, I really love organizing events. I often considered party planning as an alternative career! These days I mostly focus on that energy through my contributions to The Obesity Society where I've planned many scientific events for their annual meeting.
The Momentum Center is a cross-disciplinary research center. How have you drawn on your other experiences to do this kind of research?
All of my work is cross-disciplinary since there's not one set of skills or perspectives that are going to solve the questions that I seek to address. I don't think there's a single study that I'm running right now that doesn't have Momentum Center members collaborating with me. I also love the social/interpersonal aspect of research. I don't want to be the type of academic that builds their empire and lives alone on that island. I gain so much energy and insight talking with colleagues and feel it's really important to have supportive peer relationships for the inevitable times of rejection and failure.
If you had unlimited time and resources to explore a research question, what would you want to study?
Really the things I'm studying now are so exciting to me – unlimited time and resources would just allow me to never have to lose sleep over how I'm going to staff a study or whether I can afford (time or money wise) to explore something new that caught my attention.
For more Members see the
Member Spotlight Archive
.