Member Spotlight
Dr. Dana Dolinoy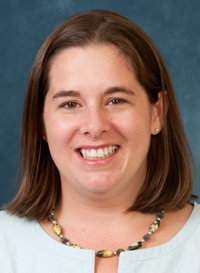 Dr. Dana Dolinoy is an Associate Professor in both the Environmental Health Sciences and Nutritional Sciences departments in the School of Public Health. Dr. Dolinoy holds a BA in Environmental Sciences and Policy and Spanish from Duke University, an MSc in Environmental Health and Risk Management from the Harvard School of Public Health, and a PhD in Genetics and Genomics and Integrated Toxicology from Duke University. She additionally leads the Environmental Epigenetics and Nutrition Laboratory at UM SPH, which has current projects that combine animal and human models to investigate the molecular underpinnings of the developmental origins of health and disease, with a focus on childhood obesity and toxicant-nutrient interactions. Recently, the lab has begun a new line of research using piRNA to develop technology that can detect and turn off genes that are likely to be defective, also known as gene silencing. If successful, this groundbreaking approach will provide a way to alter the epigenome that is directly applicable to human diseases.
Dr. Dolinoy's interest in childhood obesity research stemmed from a pair of one-year-old genetically identical mice – the now famous viable yellow agouti sisters.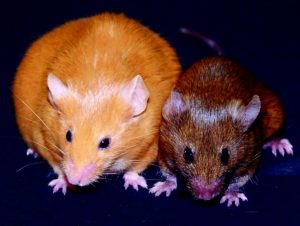 When Dolinoy and her lab supplemented the pregnant mouse's diet with methyl donors, they observed population shifts in the coat color of the offspring from yellow to brown, and reductions in the incidence of obesity, diabetes, and cancer. Alternatively, maternal exposure to BPA shifted the coat color of the offspring from brown to yellow and increased the incidence of chronic disease. The molecular foundation for this phenomenon is the epigenome, and unlike our genome, is plastic and modifiable.
The Momentum Center's Healthy Families project, which Dr. Dolinoy is a part of, uses the epigenome by working to identify epigenetic biomarkers in newborn blood spots that predict childhood obesity risk. Initial results indicate negative associations between blood spot DNA methylation and obesity in preschool children, suggesting that neonatal methylome may be a useful tool for estimating obesity risk in childhood.
Given unlimited time and resources, Dr. Dolinoy would want to study how to identify individuals at risk from environmental influences on the epigenome and what can be done to reverse negative epigenetic profiles. For Dr. Dolinoy, the best and most exciting part of her job is all of the students and colleagues at UM SPH and across the University. She really enjoys working in cross-discipline and diverse groups to make a difference in the health of children. Though she always considered her research to be interdisciplinary, her cross-disciplinary Ah Ha! moment did not occur until she became a member of the Momentum Center and engaged in research discussions with faculty and students from Architecture, Nursing, Psychology, Medicine, and more, all at one time!
For more Members see the
Member Spotlight Archive
.