Momentum Center Membership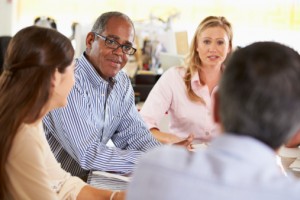 As a cross-disciplinary center, we value involvement from a wide range of experts, including researchers in public health, medicine, architecture, kinesiology, natural resources, psychology, and others.
The information below offers basic guidelines for membership. When you're ready to apply, visit our application page. Or, you can contact us with your questions. Thank you for your interest!
Membership Benefits for Researchers
Engagement with a diverse group of investigators from across the campus of the University of Michigan
Involvement in cross-disciplinary research activities related to childhood obesity, which can lead to new funding and research opportunities
Participation in workshops and seminars focused on compelling and sometimes controversial issues in obesity research
Opportunity to connect with other faculty in a variety of fields for training/mentorship
Eligibility to apply for pilot project funding to support new research to generate preliminary data in support of larger external funding
Eligibility to apply for summer student internship funding to support childhood obesity research and training
Access to resources and opportunities offered by the Momentum Center
Receipt of the monthly member newsletter with announcements about funding, training, events, member publications and childhood obesity news
Participation in Center leadership opportunities
Membership Criteria and Expectations
Membership to the Momentum Center is available to University of Michigan faculty who meet the following criteria:
Hold an active University of Michigan faculty appointment;
Are currently engaged in childhood obesity research, or scaling up to perform such research in the future.
It is expected that members will:
Commit to participate in Center activities, including:

Active engagement in bi-monthly member meetings
Attendance and participation at seminars, discussion groups, workshops and other events
Willingness to participate in the review of pilot and feasibility proposals, based on expertise

Include affiliation with the Momentum Center on publications and grant proposals, as well as in interviews, to communicate the value gained from participation.
To be considered for membership, please visit our application page and fill out an application.
Not a Researcher? Get Involved in Other Ways
Researchers aren't the only ones who can connect with the Momentum Center. If you're a corporate stakeholder or a representative of a community organization, please get in touch with us. We welcome the opportunity to discuss how we can work together to end childhood obesity.