Spotlight Archive
Dr. Megan Pesch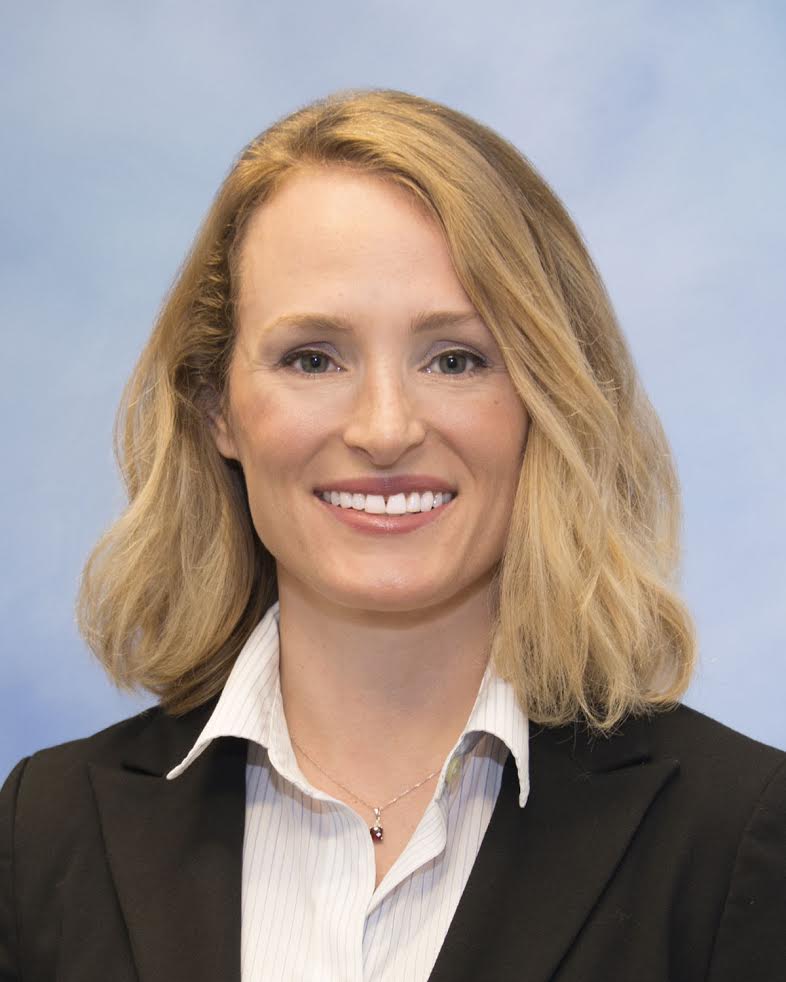 Biography:
Megan Pesch is a developmental and behavioral pediatrician who studies the associations of mother's feeding behaviors on children's risk of obesity, focusing on mothers of infants and toddlers. Dr. Pesch completed her MD, Masters in Clinical Research, Pediatrics training, and sub-specialty fellowship training in Developmental Behavioral Pediatrics at the University of Michigan.
What are you currently working on?
Right now my research program is focusing on two very different areas. The first is examining child and mother risk factors for childhood obesity including rate of infant weight gain, child eating behaviors, and mother feeding behaviors. I also examine sociocultural influences on children's eating behaviors. Right now I'm working on collecting data for my American Heart Association Career Development Award examining harsh maternal feeding behaviors in toddlers. The second area of my research is investigating treatment and prevention of congenital cytomegalovirus infection (CMV), which is a common virus acquired in pregnancy that can cause serious outcomes in infants. It's a preventable and potentially treatable disease, which makes it exciting to study. Right now I'm working on a RCT investigating the efficacy of a drug to treat CMV in infants, as well as some quality improvement initiatives to screen infants for CMV. It's a very different avenue of research than my obesity work, but I'm very passionate about it too.
What led you to pursue a career related to childhood obesity?
I have always been fascinated with examining how the mother-child relationship can influence different domains of children's outcomes. When I was an undergraduate student I worked on investigating mother's representations of their child with autism through semi-structured interviews. When I came to the University of Michigan for medical school, I met my mentor, Dr. Julie Lumeng, who was doing similar work in the realm of feeding, investigating mothers' representations of feeding their children. Transitioning over to childhood obesity research came as a natural next step for me. Since that time I have loved investigating the nuanced relationship between mothers and children in feeding.
What do you like most about your job or what do you find most exciting about it?
Honestly, I love writing papers! I find it so satisfying to bring together data to test a hypothesis and then set that question within the existing literature to create a thought-provoking manuscript. I am working on falling in love with grant writing at the moment and am always looking for new collaborators.
The Momentum Center is a cross-disciplinary research center. How have you drawn on the Center to do this kind of research?
The Momentum Center has been a great resource for meeting researchers passionate about investigating childhood obesity from different fields across the University. I have been fortunate to connect and collaborate with several investigators thanks to the Momentum Center.
If you had unlimited time and resources to explore a research question, what would you want to study?
Right now, I would want to investigate whether or not universal screening and early intervention for CMV was associated with improved developmental outcomes for children born with this common disease. It's more common than cystic fibrosis or spina bifida, but is often undetected in infancy. There's a lot of work to be done in the area of CMV research. For those who want to learn more, check out the National CMV Foundation website: www.nationalcmv.org.
Dr. Kelly Orringer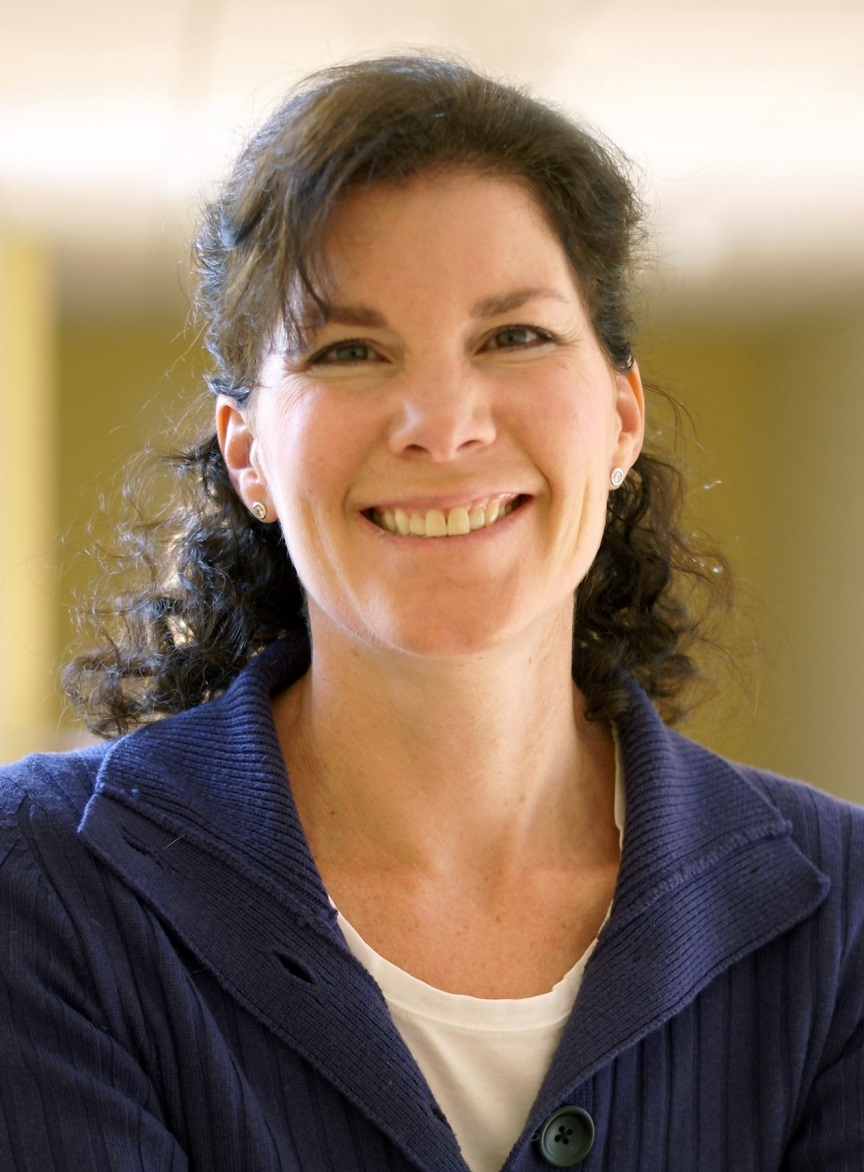 Biography:
Kelly Orringer is the Division Director and Service Chief for General Pediatrics at Michigan Medicine. The division manages over 100,000 patient visits annually, addressing both preventative and acute care needs. Dr. Orringer's clinical interests span the range of preventive care and illness management in primary care, and her research interests include quality improvement in primary care, variations in care, weight management, and migrant/immigrant/refugee health. Dr. Orringer earned her medical degree at Harvard Medical School, and completed training in Pediatrics as well as a fellowship in General Academic Pediatrics at the University of Michigan.
What are you currently working on?
In addition to my clinical and administrative duties, I am excited to be part of several integrated behavioral health projects aimed at improving primary care management of mental health issues like ADHD and depression. I am also beginning a newborn safe sleep intervention at my clinic this summer. I am excited for the growth of the childhood overweight/obesity learning health system (LHS) and integration of other screening tools into a data platform for pediatric research.
What led you to pursue a career in pediatric primary care?
I was drawn to many of the pediatric specialties but really what I loved the most was seeing the growth and development of a child, within their family and community context, over time. It is humbling to help families in clinic, and especially to help families whose child has a chronic, severe, or life threatening illness. I value the relationships with patients, families, and colleagues that this career offers.
What do you like most about your job or what do you find most exciting about it?
I love the lifelong learning, my patients, and my colleagues. It is exciting to see the new projects that my colleagues are working on and the advances in care for some of our most sick patients. It is a privilege to advocate for our most underserved and needy patients—for me, migrant and immigrant children are a passion and have been for a long time.
If you had unlimited time and resources, what would you want to study and why?
It's hard to pick one thing! I am interested in so many aspects of pediatric health and primary care.
Dr. Bethany Gaffka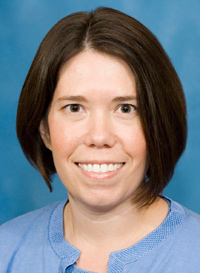 Biography:
Bethany J. Gaffka, PhD, is an Associate Professor in the Division of Child Behavioral Health, and currently serves as Director of the C.S. Mott Children's Hospital Pediatric Comprehensive Weight Management Clinic. Dr. Gaffka earned her bachelor's degree from Bates College and her doctoral degree in Clinical Psychology from the University of Maine. She completed her internship in pediatric psychology as well as a specialized fellowship in pediatric obesity intervention and research, both at the University of Florida. Her clinical interests include behavioral treatment of pediatric obesity, assessment and treatment of psychological comorbidities influencing pediatric obesity, and behavioral health interventions for youth with chronic illness.
What are you currently working on?
My clinical and research activities are aimed at 1) determining psychosocial and behavioral factors that may contribute to significant improvement in child and adolescent weight status, and 2) developing innovative, theory-based interventions based on these factors to ultimately improve treatment outcomes. Clinically, I am a pediatric psychologist and the Director of the Pediatric Weight Management Clinic where I provide behavioral weight management services to pediatric patients at C.S. Mott Children's Hospital and the Northville Health Center. My current research is focused on determining how best to tailor behavioral interventions to improve BMI and psychosocial functioning. I also have a strong interest in provider weight bias and recently led a workshop about health equity and implicit bias at a national conference. Service to our field is very important to me and I am serving a two-year term as Chair of the Pediatric Obesity Special Interest Group of the American Psychological Association's Division 54 (Pediatric Psychology). My plans include expanding national mentoring opportunities and fostering multi-site research collaborations.
What led you to pursue a career in childhood obesity?
During my pre-doctoral internship at the University of Florida I became interested in child and family health-related behaviors associated with adherence to medical regimens for metabolic disease. This led me to pursue specialized clinical and research fellowship training in the field of pediatric obesity. I became involved with two NIH-funded studies and gained experience with development and implementation of a parent- versus family-based obesity intervention trial, and development of a behavioral treatment protocol for a trial examining the efficacy of family-based obesity treatment versus Metformin. Following fellowship, my passion for providing behavioral weight management treatment services to families led me to my faculty position at U-M in the Department of Pediatrics.
What do you like most about your job or what do you find most exciting about it?
I truly have a passion for working with families and helping them move towards sustainable behavioral changes that have a positive impact on overall health and well-being. I enjoy the complexity of the patients I work with and how these interactions spark ideas for future research projects to improve intervention efforts.
The Momentum Center is a cross-disciplinary research center. How have you draw on your other experiences to do this kind of research?
Given the complexities of pediatric obesity, a cross-disciplinary approach to treatment and research is necessary. I have served on interdisciplinary national workgroups associated with the Children's Hospital Association (Focus on a Fitter Future) and the American Academy of Pediatrics Institute for Healthy Childhood Weight (Patient Retention and Severe Obesity in Children under 5 years). These collaborations have led to interdisciplinary research partnerships, publications, and plans for multi-center grant proposals.
If you had unlimited time and resources to explore a research question, what would you want to study?
If I had unlimited time and resources, I would love to work with colleagues to identify early risk factors for development of severe obesity in early childhood and develop interventions to modify these factors.
Dr. Cindy Leung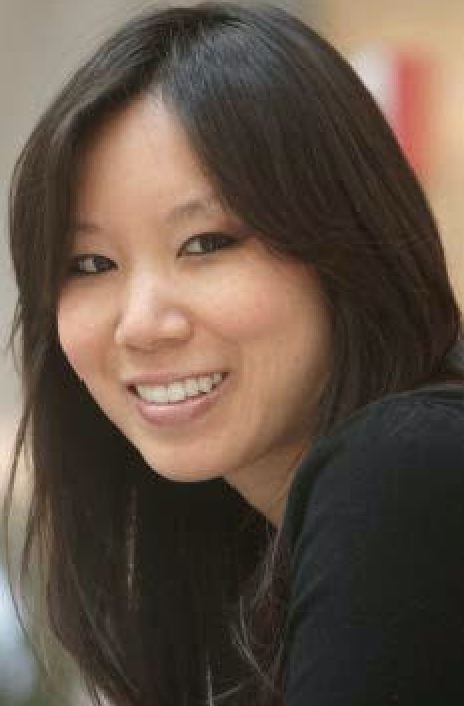 Biography:
Cindy Leung, ScD, MPH, is an Assistant Professor in the School of Public Health in the Nutritional Sciences department. She earned both her BA and MPH from UC Berkeley and her ScD in Nutrition and Epidemiology from the Harvard School of Public Health. Dr. Leung holds a joint appointment at the UC Berkeley School of Public Health and her research focuses on diet and health disparities in vulnerable populations.
What projects are you currently working on?
Most of my research focuses on the social and contextual determinants of diet-related health disparities. I am the PI of an NIH-funded study called the Family Food Study, which is a 12-month follow-up study of low-income MI families to examine the effects of food insecurity on cognitive development, eating behaviors, and risk of obesity in children and mothers. I also have a couple of research projects with students at the University of Michigan. Since 2018, I have been surveying the prevalence, risk factors, and consequences of food insecurity among U-M students. Building on this, my study team recently completed a qualitative study with U-M students to better understand their experiences of food insecurity and what the institution can do to ensure better access to affordable, nutritious food for all students. This past year, I also collaborated with Dr. Julia Wolfson on an intervention with Michigan Dining to implement warning labels for beverages with added sugar in the residential dining halls. We are currently evaluating the intervention's effects on students' consumption of sugary beverages.
What led you to pursue childhood obesity research?
Prior to pursuing my doctoral degree, I worked at a large food bank in Oakland, CA. I taught nutrition education and coordinated our vast network of emergency food providers, and I witnessed firsthand how the experience of not having enough resources for food could actually contribute to obesity. At the time, my food bank was the first in the Bay Area to implement a ban on sugary beverages and they used innovative strategies to replace these beverages in the warehouse with fresh produce. I became very passionate about the idea of food as a social justice issue, and not just providing any food as a source of calories, but healthy foods that our clients needed to maintain their health or manage their chronic conditions. In order to solve food insecurity, I also believe we need more research to understand the mechanisms by which it affects health outcomes and particularly in children because of the critical periods for physical, social, and emotional development that occur during the childhood years. My research has focused on psychosocial stress as a primary pathway by which food insecurity impacts children's health and well-being.
What do you like most about your job or what do you find most exciting about it?
I love the process of scientific inquiry and being able to contribute something meaningful to what we know about any given topic. I also love the ability to work with colleagues across disciplines to improve our research questions, and with passionate students that bring new perspectives to these fields.
The Momentum Center is a cross-disciplinary research center. How have you drawn on your other experiences to do this kind of research?
My doctoral training was in nutritional epidemiology, and then I completed a postdoctoral fellowship in health psychology and health disparities at the University of California, San Francisco (UCSF). Slowly, I began to integrate all these fields into my research to better understand the psychology of how we make food choices, and how contextual factors, like the food environment, poverty, and socioeconomic stressors, affect our food choices. I think we've made great progress in the field of nutritional epidemiology, in terms of understanding how foods affect health across the life course, but a lot of people can't afford or access the foods they need to stay healthy. I look forward to working more with my colleagues in psychology, social work, public policy, medicine, and economics to design research projects to better answer these questions.
If you had unlimited time and resources to explore a research question, what would you want to study?
I am really passionate about alleviating food insecurity among college students right now. It has emerged as a critical issue in recent years and it's happening right in front of our eyes. With unlimited time and resources, I would start a rigorous prospective cohort study of U-M freshmen, oversampling minority racial/ethnic students, low-income students, and first-generation students, with annual follow-up of food insecurity and other basic needs insecurities, health behaviors, physical and mental health assessments, and academic achievement. The field of student food insecurity is still very new and no study has been able to follow food insecurity over the college years to determine how it affects health and academics over time.
Dr. Kanakadurga Singer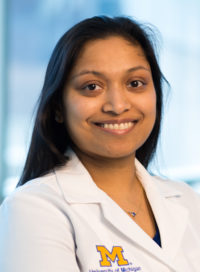 Biography:
Kanakadurga (Durga) Singer, M.D., is an Assistant Professor at the University of Michigan Medical School. She received her Bachelor's in Biophysics and Philosophy as well as her Master's from Johns Hopkins University. Dr. Singer attended the University of Michigan for her medical school education, Pediatrics Residency, and Pediatric Endocrinology Fellowship.
What projects are you currently working on?
The overarching goal of the research in my laboratory is to understand the impact of high-fat diets and obesity on the immune system. Specific projects in the lab have stemmed from trying to answer questions about how obesity and excess fat actually leads to disease. How can we identify which individuals are at risk for future metabolic and cardiovascular disease? Does immune activation in obesity lead to some of the consequences of a high-fat diet, such as diabetes and heart disease? We have used a combination of studies in animal models fed a high-fat diet and clinical studies of circulating white blood cells to answer these questions. More recently we have focused on trying to understand sex differences in these inflammatory responses and if these drive differences in metabolic and cardiovascular disease that we observe in men and women.
What led you to pursue childhood obesity research?
I initially became interested in understanding why some individuals are at risk for metabolic and cardiovascular disease from obesity as they become adults while others seem to be protected from the health consequences of high body mass. When I entered the field of pediatric endocrinology, I became more intrigued about the rise in obesity at younger ages and the impact that is going to have on lifetime disease risk. I became frustrated about the lack of effective treatment strategies to prevent metabolic disease for families and children struggling with weight.
What do you like most about your job?
I really enjoy the dual aspect of both building relationships and treating patients in clinic while doing research. Working with the next generation of trainees to further our understanding of how nutrition and obesity lead to disease is very rewarding.
The Momentum Center is a cross-disciplinary research center. How have you drawn on your other experiences to do this kind of research?
I have been fortunate to collaborate with several other researchers at the University of Michigan to further understand the impact of obesity on child health.  I have been able to draw on their expertise in the biology of normal development, which is a big part of understanding any problem that involves growing children. I have also had the opportunity to collaborate with clinical and health services researchers, which allows us to take a step back from the mechanisms we study in individual patients and in animals and ask how obesity is shaping health on the population level.  I think that over time we will make the greatest impact as researchers from cross-disciplinary research efforts.
If you had unlimited time and resources to explore a research question, what would you want to study?
If I had unlimited time and resources, I would want to work towards building a multi-racial cohort of children that could be followed through time to identify different biomarkers that are altered in those children developing metabolic disease. As a next step, I would hope to identify how to prevent this disease progression thought identification of dietary factors lead to mechanistic changes driving disease so we can create personalized treatment strategies.
Dr. Erica Jansen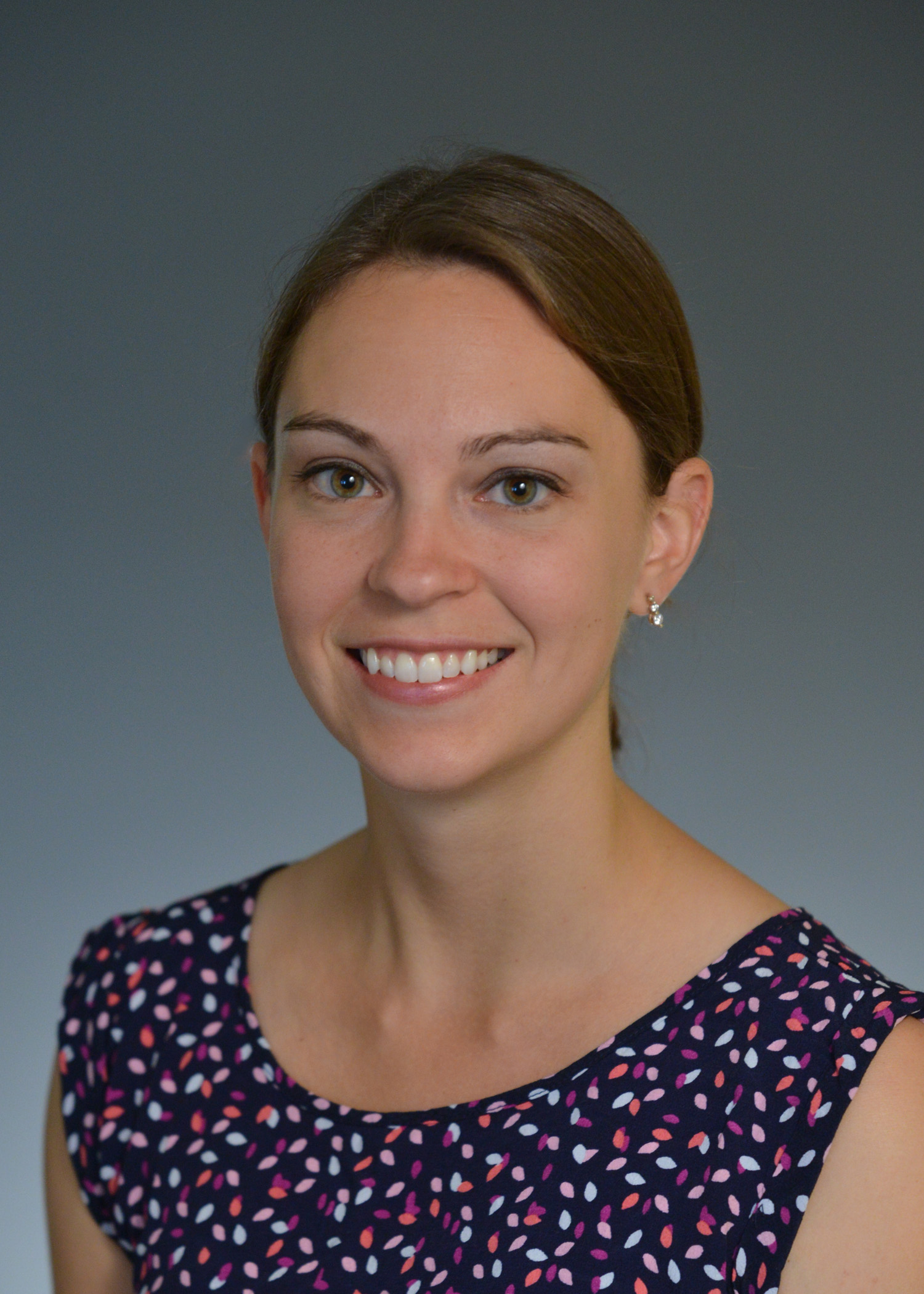 Biography:
Erica Jansen, Ph.D., is a Research Assistant Professor at the University of Michigan School of Public Health. She received both her MPH and Ph.D. in Epidemiology from SPH and is particularly interested in dietary exposures during childhood and their effects on height, weight, and pubertal trajectories.
What projects are you currently working on?
I work most closely with the ELEMENT study, a longitudinal birth cohort study of children from Mexico City. In one line of research, I am examining how their sleep patterns are related to obesity and metabolic risk, including epigenetic alterations of metabolic and circadian genes. In another line of research supported by a Momentum Center Pilot Grant, I am evaluating whether docosahexaenoic acid (a polyunsaturated fatty acid obtained in the diet) is associated with sleep timing, duration, or quality.
What led you to pursue childhood obesity research?
The fact that childhood overweight/obesity sets that child on a track of higher risk for chronic disease throughout life is compelling for me. Further, we know that childhood obesity has environmental causes because the rates of childhood obesity that we see today have not always existed. This means that things have changed in our environment – e.g. diet, sleep, chemical exposures – that are likely responsible (in conjunction with genetics). I want to be a part of figuring out what environmental causes are and how we can change them.
What do you like most about your job or what do you find most exciting about it?
I think what's most exciting is that we ultimately could make a difference in the lives of kids. Although research at times can feel removed from the real world, it is needed for the formation of new policies and interventions.
The Momentum Center is a cross-disciplinary research center. How have you drawn on your other experiences to do this kind of research?
Throughout my training and as an early investigator, I have worked with people from multiple disciplines. I am an epidemiologist, yet I have worked with nutritionists, sleep clinicians and researchers, environmental health scientists, and psychologists. I have found that the expertise of all these different disciplines adds to the interpretation of findings and helps me think about childhood obesity from unique angles.
If you had unlimited time and resources to explore a research question, what would you want to study?
I would conduct a large randomized trial beginning in early childhood and going through early adulthood with four arms: a control group of no intervention, a group with a sleep intervention, a third group with a dietary intervention, and a fourth group with both sleep and dietary intervention. This would allow me to evaluate the independent and joint effects of sleep and diet on the development of child obesity.
Dr. Leah Robinson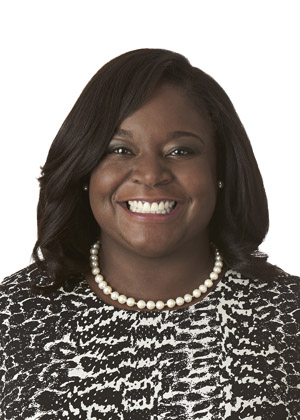 Biography:
Leah E. Robinson, Ph.D., is the Chair and Associate Professor of Movement Science in the School of Kinesiology at the University of Michigan. Leah's academic training is in human motor development, exercise science, and child development (Ohio State University, 2007). After completing her terminal degree, she joined the faculty at Auburn University (2007 – 14) and joined the University of Michigan family in 2015. Leah's research focuses on the implementation of theoretically grounded child-centered interventions utilizing a mastery learning approach and developmental health outcomes (e.g., motor skills, perceived competence, and physical activity) from these interventions.
What projects are you currently working on?
Currently, the Child Movement, Activity and Developmental Health (CMAH) Laboratory has two main ongoing projects along with data analysis and data dissemination of a previously funded grant by the Momentum Center. The Momentum Center project is examining the relationship of weight status, self-regulation, and physical activity in preschool-age children. The National Institutes of Health National Heart Lung and Blood Institute (NHLBI) fund the two main projects in the Lab. "Promoting Activity and Trajectories of Health (PATH) for Children" is an R01 and this 5-year project examines the immediate (pre- to post-test) and long-term (3-year follow-up) effects of a 1-year motor skills intervention, Children's Health Activity Motor Program (CHAMP), on motor competence, perceived motor competence, and physical activity. Over ~300 preschool-age children from Head Start/Great Start Readiness Programs have been recruited and enrolled in this project. The PATH project is unique because after the preschoolers receive the year-long intervention, they will be re-assessed at the beginning and end of each grade level from K through 2nd grade. The longitudinal study allows us to examine preschoolers' developmental trajectory of the intervention on the outcome measures.
The second project is the "Science of Behavior Change" which is also funded by the NIH Common Fund through NHLBI. The SOBC project investigates the immediate (pre- to post-test) effects of CHAMP on self-regulation (cognitive flexibility, working memory, behavioral inhibition, emotion regulation) and associations between self-regulation and changes in motor competence, perceived motor competence, and physical activity in preschoolers. We are interested in understanding more about the mechanisms that could be driving the changes we see in the intervention. Self-regulation is a critical concept since it is a key predictor of academic achievement and school readiness. For both projects, I have an exceptional, multi-disciplinary group of co-investigators from the University of Michigan in the area of physical activity measurement, motor skill assessment, development psychology, and statistics. The CMAH Lab is comprised of some extraordinary students and staff (Kara, Kat, Katie, Indica, Carissa, Emily, and Marica, along with several undergraduate students – Sammi, Emma, Dani, Jacob, Brooke, Anna, and Sarah). Research is a team effort and everyone has a role, either small or large, whether it is small or large. They are a critical piece of the entire puzzle
What led you to pursue childhood obesity research?
I am a former collegiate athlete and always been fascinated by how the body moves. I thought I would have a career that focused on performance enhancement in elite athletes, but after completing research in that population, I knew that it was not for me. While working at a junior college, I had the opportunity to work with the preschool that was on campus. It was during this time I noticed children struggling with the ability to move their body proficiently. I returned to school to study motor behavior and child development. All of these experiences along with my academic training lead me to my research interests – understanding motor skills acquisition along with the design and implementation of evidence-based motor skill interventions to support skill development.
What do you like most about your job or what do you find most exciting about it?
How many people can say that they go to work and have the opportunity to play with children multiple days a week? That is what I love and wish I could do more of. It is exciting for me to see the face on a young child when they realized they are now able to do a specific motor task or behavior that they could not do before.  Many people take for granted "motor skillfulness," but these skills and behaviors are critical to our development and we use them every day of our life and across our lifespan. I also enjoy working with graduate students and seeing their progression over an academic program. Our graduate students will be future researchers (leaders) in our field and they will off to train more students. Working with graduate students is a unique opportunity to engage in stimulating research questions (projects) and discussions with your students.
The Momentum Center a cross-disciplinary research center. How have you drawn on your other experiences to do this kind of research?
A multi-disciplinary research team is needed to investigate innovative research questions. The Momentum Center brings together researchers from across the university campus with interest in answering obesity-related questions. The center aids in forming collaborations especially on a large campus. All of my current projects include at least one member, if not more, from the Momentum Center.
If you had unlimited time and resources to explore a research question, what would you want to study?
With unlimited time and resources, I would continue the ongoing work on CHAMP but expand it to address a range of areas in the preschool and school environment. One of the first CHAMP studies was conducted in K – 2 grade Physical Education classes and I would like to replicate it in that setting with a larger RCT. Also, there is a need for professional development and training programs for CHAMP and knowledge related to motor skills development and instruction in preschool and classroom teachers. I would continue doing what I am but have the manpower to do more while addresses critical questions.
Dr. Kate Bauer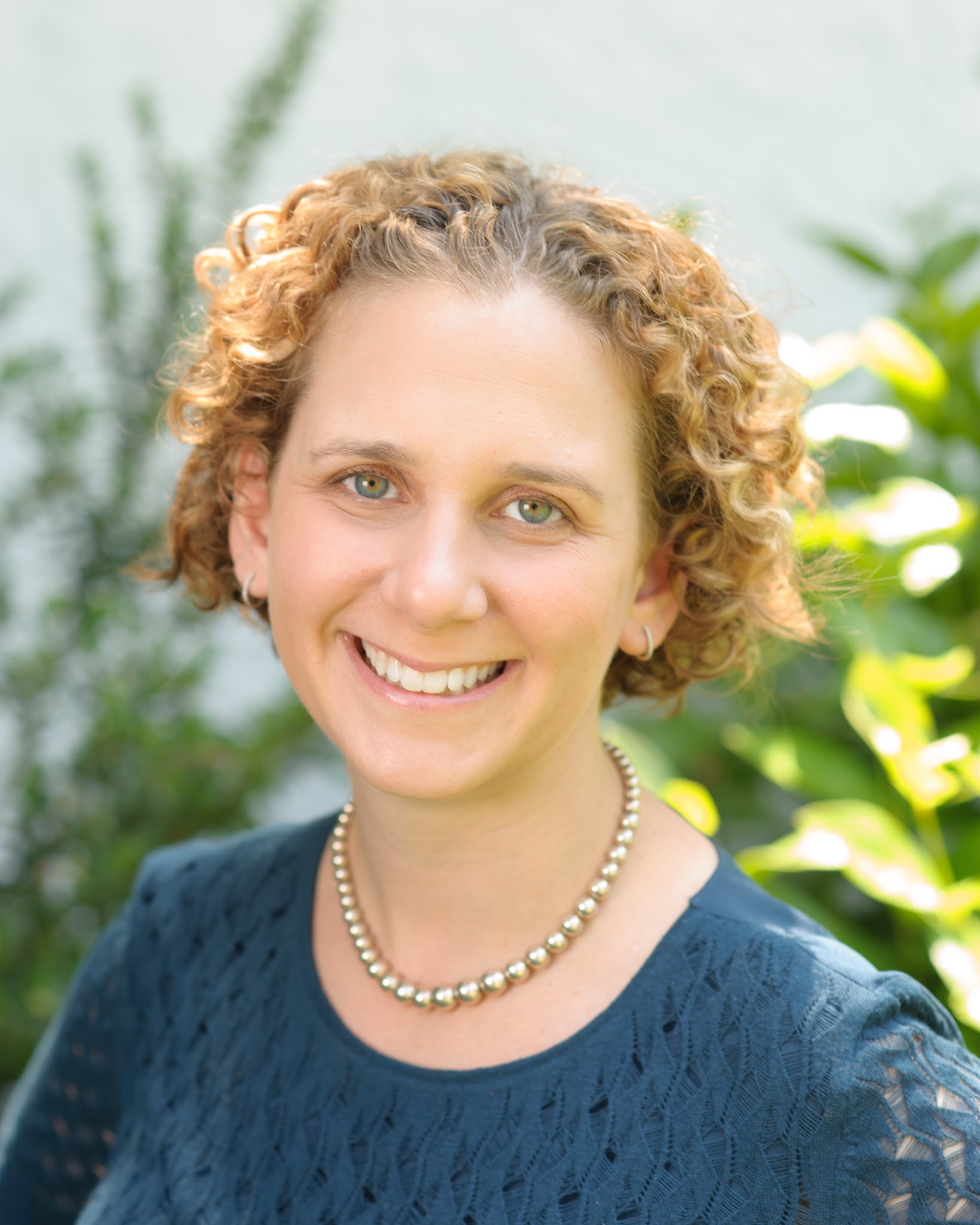 Biography: 
Kate Bauer, PhD, is an Assistant Professor in the School of Public Health's Nutritional Sciences department. Dr. Bauer received her undergraduate degree in psychology from Oberlin College. She went on to receive her MS in Health and Social Behavior from the Harvard School of Public Health and her PhD in Epidemiology from the University of Minnesota. At UM SPH, her research focuses on identifying social and behavioral determinants of obesity and obesogenic behavior among children and adolescents and translating this research into feasible and effective community-based interventions.
What projects are you currently working on?
Right now I have several projects in process, all focused on the role of caregivers (parents and teachers) in addressing childhood obesity. For example, supported by the Momentum Center, I am leading a series of studies to understand how parents' executive function, or their ability to control thoughts, feelings, and actions, may impact young children's obesity risk. Building from the promising results of one of these studies that demonstrated that parents with lower executive function have difficulty creating healthy nutrition routines for their children, I have been collaborating with colleagues here at Michigan and beyond to build a parent-focused intervention specifically designed to help parents with lower executive function implement household routines known to impact childhood obesity.
Also this year, with support from MICHR and the Momentum Center, I am pilot testing a curriculum for teachers in Head Start, the federal preschool program for children living in poverty. The curriculum supports teachers' use of responsive feeding practices and helps teachers create classroom environments that reduce teacher and child stress. We hypothesize that these practices will help children better self-regulate their eating at Head Start. Also in this pilot, we are testing several new data collection methods in the Head Start classroom. For example, we are using the Remote Food Photography Method, where we capture images of children's plates and cups before and after eating, to calculate children's intake during meals.
This fall we are also wrapping up a successful study supported by the American Heart Association, the goal of which is to identify the diverse approaches that mothers of pre-teen children use to moderate their children's eating. This project was motivated by the existing literature, which both suggests that children's intake of energy-dense, low-nutritional quality foods should be limited but also that parents should not restrict children's eating due to the risk of restriction backfiring and causing disinhibited eating—leaving many parents unsure of how they can practically implement these recommendations without causing harm. Identifying appropriate approaches to limit, but not restrict, may be particularly important during the pre-teen years, when many children simultaneously experience gains in BMI and also a heightened awareness of messages about dieting, which can lead to poor body satisfaction and disordered eating. Currently we are examining the data collected from over 100 families and have identified several prevalent approaches to moderating children's eating that are not reflected in existing food parenting measures. We hope to within the next couple of years, collect longitudinal data to understand how these diverse approaches impact children's weight status and eating behaviors.
Finally, this summer we started a small study aiming to understand parents' experience of stigma because of their child's higher weight. Courtesy stigma, or the experience of being teased, abused, blamed, or considered responsible for another person's health condition, is a concept born in the mental health literature that has never been examined in the context of obesity. However, we know from the work of Julia Wolfson and other Momentum Center members, that parents of children with obesity are the target of incredible blame and negativity. Our goal in this initial study is to characterize parents' experiences and begin building a measure of obesity-relevant courtesy stigma that can be used in the future to understand how this form of stigma impacts families.
What led you to pursue childhood obesity research?
Beginning in high school, I was very interested in eating disorders. Even as a rising high school senior, I enrolled in a summer program to take adolescent psychology courses. In college I wrote my honors thesis on coping strategies and eating disorder symptomology, and then spent a summer working with an outpatient eating disorders treatment program. That experience made me realize how intensive individual treatment is and made me consider alternatives to improving health on a larger scale, which brought me to public health. My work in public health then kept intersecting with childhood obesity as it was the early 2000s when attention was shifting to the rising obesity rates. No matter if I was working on a smoking cessation intervention or school-based bullying prevention, questions related to children's eating and weight kept coming up. Finally, when applying to PhD programs, I realized that squarely focusing on childhood obesity ticked a lot of the boxes related to my interests in eating, child development, and families.
What do you like most about your job or what do you find most exciting about it?
I like that in some small way, my work can help advocate for children and families. I truly believe that all caregivers want the best for their children and are doing their best within their own capacity. Instead of shaming parents and adding to all the voices of what caregivers are doing wrong, I hope that I communicate my work in ways that help people recognize that families need more support to reach their potential.
Also, although many days the demands of research and teaching are overwhelming, I do really love figuring out the "puzzles" and logistics in my roles. It's thrilling to design a new study or run an analysis that answers a long-standing question, just as it's thrilling to identify a different way to communicate an idea to students that opens their minds to something new. Related, I really love organizing events. I often considered party planning as an alternative career! These days I mostly focus on that energy through my contributions to The Obesity Society where I've planned many scientific events for their annual meeting.
The Momentum Center is a cross-disciplinary research center. How have you drawn on your other experiences to do this kind of research?
All of my work is cross-disciplinary since there's not one set of skills or perspectives that are going to solve the questions that I seek to address. I don't think there's a single study that I'm running right now that doesn't have Momentum Center members collaborating with me. I also love the social/interpersonal aspect of research. I don't want to be the type of academic that builds their empire and lives alone on that island. I gain so much energy and insight talking with colleagues and feel it's really important to have supportive peer relationships for the inevitable times of rejection and failure.
If you had unlimited time and resources to explore a research question, what would you want to study?
Really the things I'm studying now are so exciting to me – unlimited time and resources would just allow me to never have to lose sleep over how I'm going to staff a study or whether I can afford (time or money wise) to explore something new that caught my attention.
Dr. Rebecca Hasson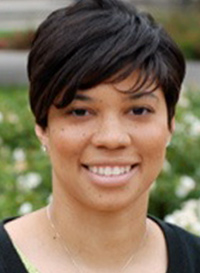 Biography:
Rebecca Hasson, Ph.D., is an Assistant Professor in the Schools of Kinesiology and Public Health and Director of the Childhood Disparities Research Laboratory at the University of Michigan. Dr. Hasson received her undergraduate and graduate degrees from the Department of Kinesiology at the University of Massachusetts, Amherst. After graduating, she completed a postdoctoral research fellowship at the University of Southern California's Childhood Obesity Research Center and a second postdoctoral fellowship at the University of California at San Francisco's Center on Social Disparities in Health as a W.K. Kellogg Health Scholar.
Research Objectives:
My research broadly focuses on the complex causes and consequences of racial/ethnic disparities in obesity and obesity-related metabolic complications among children and adolescents. More specifically, I am interested in understanding why these disparities exist by examining the interrelationships between environmental, behavioral and biological factors that contribute to metabolic health disparities in African American, Latino and non-Latino white youth. In addition, my research aims to reduce disparities in multiethnic pediatric populations through the design and implementation of physical activity interventions.
What projects are you currently working on?
In collaboration with the Taubman College of Architecture and School of Education we are using a multidisciplinary approach to combat childhood obesity and physical inactivity. INPACT (Interrupting Prolonged sitting with ACTivity) is a novel classroom-based physical activity intervention to improve the fitness of teachers and students, while simultaneously improving academic achievement. Our goal is to support teachers in leading their classes in 5, 4-minute activity breaks throughout the school day that closely represent children's natural physical activity patterns and may be an effective tool at energizing and motivating students to be physically active. For more information, visit the study website at: www.inpact.kines.umich.edu.
Additionally, with Community Action Against Asthma (CAAA), we are pilot testing an intervention guided by community-based participatory research (CBPR) principles to promote increased physical activity for elementary school aged children during the afterschool and weekend time period. The goal is to adapt known strategies for promoting activity in children to the unique needs and existing community resources of the African-American, Latino/Hispanic, and Arab-American communities of Detroit and Dearborn, and integrate these with strategies for promoting safe physical activity for children with asthma, so that all children can participate in these programs.
What led you to pursue childhood obesity research?
In understanding the pathophysiology of racial/ethnic health disparities, I was interested in understanding what is the most critical time period in an individual's life when they are most vulnerable to the negative effects of their social environment. This question led me to pursue research in the area of childhood and adolescent obesity.
What do you like most about your job or what do you find most exciting about it?
Seeing the enjoyment experienced by children involved in our classroom-based physical activity intervention is truly the most exciting part about our research. We leave the schools knowing that we are improving the health and well-being of children in Southeast Michigan.
The Momentum Center is a cross-disciplinary research center. How have you drawn on your other experiences to do this kind of research?
With multidisciplinary training in exercise physiology, energy metabolism, pediatric endocrinology, health disparities, and social epidemiology, I have a unique set of skills and experience to examine metabolic health disparities in pediatric populations. Whereas my public health training enables me to identify environmental factors that are associated with metabolic health disparities, my biomedical training qualifies me to investigate the underlying physiological mechanisms of racial/ethnic differences in metabolic health during the critical period of adolescent growth.
If you had unlimited time and resources to explore a research question, what would you want to study?
With unlimited time and resources I would continue to work with my InPACT team to not only redesign classrooms but redesign entire schools to promote movement and learning in elementary school children.
Dr. Kristen Harrison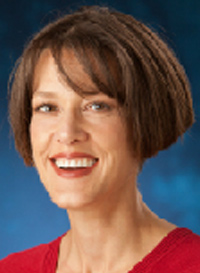 Dr. Kristen Harrison is a professor and Associate Chair for Undergraduate Studies in the Department of Communication Studies. She additionally runs the Media and Development Lab (MaDLab). The lab's work centers around the human body and in relation to the Momentum Center, Dr. Harrison investigates media's role in child health and well being. Dr. Harrison has had projects focus on early childhood obesity and nutrition knowledge, but also studies body image, disordered eating, self-objectification, sexual behavior, and most recently, child media use for somatosensory regulation. Dr. Harrison's lab recently developed Sensory Curation Theory to measure parent and child media use for sensory gratification, and found a strong correlation between sensory curation behavior and parent-child media conflict. This suggests that sensory differences between parents and children might spur conflict over media devices and that if parents can better understand their children's sensory needs, they might be able to offer non-media environments to meet these needs and reduce children's dependence on media.
Dr. Harrison began studying media and disordered eating over 20 years ago and has a special interest in how the pathological becomes cultural and how the cultural becomes pathological, with media as mediators. Since the media environment is loaded with images of bodies and food, Dr. Harrison wanted to know what the consequences of daily exposure to these images and messages might be for young people.
Dr. Harrison and the students in her lab engage in collective problem-solving to circumvent the need to rely too heavily on language in measurement; for instance, they created the Placemat Protocol, a pretend-play exercise involving toy foods that children put on a plate to show the researcher what they think a "healthy meal" looks like. By analyzing properties of the foods they choose, they are able to show that preschoolers who watch more commercial TV construct "healthy" meals with less fiber and more calories, sugar, and fat than preschoolers who watch less commercial TV. Being able to capture things that cannot easily be captured with traditional verbal measures is really exciting for Dr. Harrison.
The Momentum Center's cross-disciplinary nature is a good fit for Dr. Harrison as her work pulls together factors at multiple ecological levels to better understand the social contexts that determine individual and family health decisions and behaviors. In developing the Six-Cs model of contributors to childhood obesity [Harrison et al., 2011, Child Development Perspectives, 5(1), 50-48], Dr. Harrison collaborated with researchers collecting data at six levels: cell, child, clan (family), community, country, and culture. This has allowed them to explore interactions across levels to learn more about who is most vulnerable to different combinations of environmental risk factors. No single approach or view can explain something as complex as childhood obesity.
If Dr. Harrison had unlimited time and resources, she would love to do expensive observational research in family homes to understand patterns of daily behavior relevant to media and health. Dr. Harrison feels that interventionists often advocate behavior change without understanding what benefits the person or family is deriving from the "problem" behavior in the first place. Understanding how "problem" behaviors can sometimes help families will help researchers design interventions that improve child health without forcing families to sacrifice solutions to existing problems.
Dr. Dale Ulrich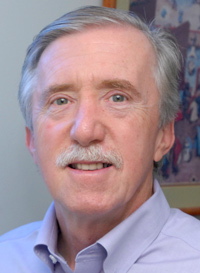 Dr. Dale Ulrich is a professor of Health & Fitness and Movement Science at the University of Michigan School of Kinesiology and the Director of the Center on Physical Activity and Health in Pediatric Disabilities. He received his Bachelor of Science in Health and Physical Education, his Master of Education in Physical Education and Special Education, and his Ph.D. in Kinesiology, majoring in Adapted Physical Activity and minoring in Measurement & Evaluation.
Currently, Dr. Ulrich is working on three main projects. One involves collecting new national norms on the Test of Gross Motor Development – 3rd edition (Ulrich, 2018), where he collects norms on 1200 children aged 3-10 years nationally, with an exciting update that he only needs 12 more three-year-old females living in the north eastern states. His second main project is completing a study to validate the instructional sensitivity of the Test of Gross Motor Development. The third project is working on a pilot study funded by the School of Kinesiology to investigate if they can produce a more physically active infant.
Dr. Ulrich's pursuing of childhood obesity research has come through his research on infants with Down syndrome and locomotor skill onset. Much of Dr. Ulrich's research in the past 25 years has involved infants and children with Down syndrome in an effort to discover innovative approaches to get infants with this syndrome to walk earlier than is common (e.g. 24-28 months). Early motor interventions by Dr. Ulrich and his colleagues have succeeded in reducing the delay in walking onset and producing a more physically active infant with Down syndrome. In the Down syndrome population, obesity is more prevalent and begins to emerge earlier. Results of a series of early intervention projects consistently demonstrate their functional and health benefits. Through this, they decided to see whether early motor interventions implemented in this population may generalize to infants in the general population who are at risk for the early onset of obesity.
What Dr. Ulrich enjoys most about his job is being able to work with graduate students early in their careers in an effort to stimulate quality research to answer important questions. He has been very successful in securing continuous federal funding for the past 17 years to train doctor and post-doctoral students to conduct evidence-based research to improve functioning in infants and children with developmental disabilities. To this end, since arriving at the University of Michigan in January 1999, he has mentored 12 students who are now in faculty positions in North America!
If he had unlimited time and resources to explore a research question and given that he and his colleagues have successfully published papers in an effort to establish a protocol for measuring physical activity in infants, Dr. Ulrich would want to establish a national baseline measure of infant physical activity during the first year of life and validate cut points for sedentary, light, moderate, and vigorous physical activity. Once established, they could then get very serious about testing new methods of producing a more physically active infant and see if they can begin to mediate rapid weight gain in infants which leads to early onset of obesity by age 2.
Dr. Ulrich appreciates the Momentum Center and its cross-disciplinary nature because he has learned a great deal of knowledge listening to and interacting with colleagues during meetings and seminars, in addition to learning more thoroughly about nutrition and working with families in the home.
Dr. Brigid Gregg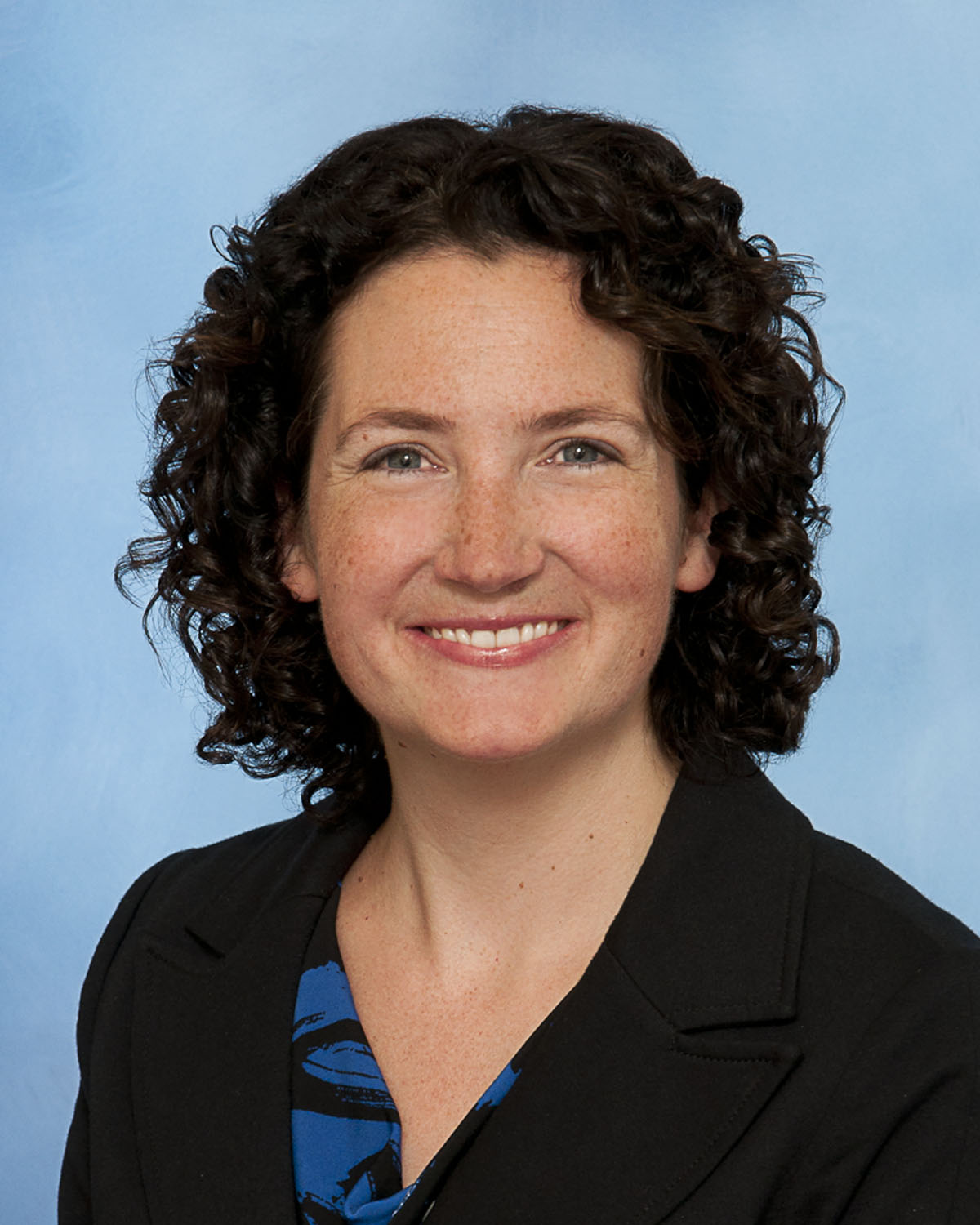 Dr. Brigid Gregg is an Assistant Professor in the Department of Pediatrics at the University of Michigan Medical School. She received her Bachelor's degree in Physiology from UC San Diego, her M.D. from Case Western Reserve University College of Medicine, and completed her residency program in pediatrics and a fellowship in pediatric endocrinology at UChicago.
Currently Dr. Gregg is working on projects that look at the impact of developmental exposures to metformin on long term metabolic health in a mouse model, explore the impact of obesogenic diet exposures isolated to the early postnatal period on lifelong obesity and diabetes risk, as well as changes in breast milk components occurring as a result of maternal metabolic disease and looking at the impact of those changes on infant growth.
Her background in pediatric endocrinology led to her focus on childhood diabetes, and thus, obesity. The theory of development programming established a link between critical periods of pediatric growth and lifelong metabolic disease risk, which is clinically supported by children being set on a path towards obesity at a very young age. Given her pediatrics training, the focus on early childhood as a critical window is very attractive for intervention.
The most exciting part of her job is getting the opportunity to work with both animal models and clinical specimens, especially because developmental programming research is interdisciplinary. She additionally loves being able to mentor young scientists and work with other investigators with expertise that complements her own.
If Dr. Gregg had access to unlimited time and resources, she would want to understand how to identify young children and risk for metabolic disease. In discovering and designing interventions that can reduce this risk, she would want to study perinatal factors that are beneficial for long term metabolic health.
Dr. Gregg has worked cross-disciplinarily through participating in clinical, basic science, and translational research during her training and early career, providing the opportunity to get to known investigators across disciplines. She feels that collaborative work is key to accelerating discovery – which is badly needed in obesity and diabetes due to their epidemic impact on our population – and is at the crux of what the Momentum Center is about!
Lindsey Mitchell, Momentum Center Executive Director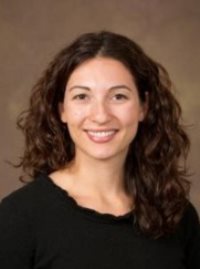 What is your background and what do you do with the Momentum Center?
I hold a BA in Elementary Education and an MPH in Health Behavior in Health Education, both from the U-M. I worked at MHealthy for 8 years as a Wellness Coordinator, in a split role between the employee wellness and Project Healthy Schools programs, before coming back to the School of Public Health in 2015. At that time, I was the research coordinator for Dr. Peterson's Children's Environmental Health Center and assisted with the Momentum Center. Today I manage the day-to-day operations of the Momentum Center as well as develop short and long range planning and strategies, in consultation with Center leadership.
What led you to pursue work in the field of childhood obesity?
I was overweight as a child and young adult and it wasn't until I was in college that I learned more about healthy eating and exercise, and made some significant lifestyle changes. I felt so much better after I developed my new healthy habits and wanted to work in the field of childhood obesity to help kids learn these skills at a younger age. What has been fascinating for me in this job, however, is learning how multi-faceted the causes of overweight and obesity really are. I have gained great insight from the members of the Momentum Center through their obesity research that spans cells to society.
What do you like most about your job or what do you find most exciting about it?
I really love interacting with so many different people. In my role, I get to connect with faculty, staff, and students, as well as local, regional and national organizations and experts. It is great to learn what everyone is doing and I also like getting to make new friends!
What do you want members to know?
I would like the members to please use me as a resource when it comes to your child obesity research. Whether you are seeking community contacts, research partners, or other resources, please ask me! I have worked at the U-M and in the child obesity field for almost 11 years. If I don't know the answer to your question, I will find someone who does!
Dr. Dana Dolinoy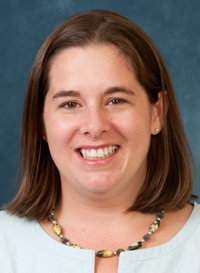 Dr. Dana Dolinoy is an Associate Professor in both the Environmental Health Sciences and Nutritional Sciences departments in the School of Public Health. Dr. Dolinoy holds a BA in Environmental Sciences and Policy and Spanish from Duke University, an MSc in Environmental Health and Risk Management from the Harvard School of Public Health, and a PhD in Genetics and Genomics and Integrated Toxicology from Duke University. She additionally leads the Environmental Epigenetics and Nutrition Laboratory at UM SPH, which has current projects that combine animal and human models to investigate the molecular underpinnings of the developmental origins of health and disease, with a focus on childhood obesity and toxicant-nutrient interactions. Recently, the lab has begun a new line of research using piRNA to develop technology that can detect and turn off genes that are likely to be defective, also known as gene silencing. If successful, this groundbreaking approach will provide a way to alter the epigenome that is directly applicable to human diseases.
Dr. Dolinoy's interest in childhood obesity research stemmed from a pair of one-year-old genetically identical mice – the now famous viable yellow agouti sisters.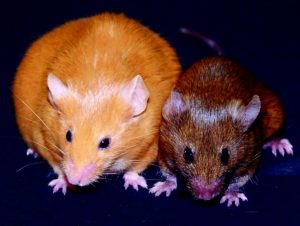 When Dolinoy and her lab supplemented the pregnant mouse's diet with methyl donors, they observed population shifts in the coat color of the offspring from yellow to brown, and reductions in the incidence of obesity, diabetes, and cancer. Alternatively, maternal exposure to BPA shifted the coat color of the offspring from brown to yellow and increased the incidence of chronic disease. The molecular foundation for this phenomenon is the epigenome, and unlike our genome, is plastic and modifiable.
The Momentum Center's Healthy Families project, which Dr. Dolinoy is a part of, uses the epigenome by working to identify epigenetic biomarkers in newborn blood spots that predict childhood obesity risk. Initial results indicate negative associations between blood spot DNA methylation and obesity in preschool children, suggesting that neonatal methylome may be a useful tool for estimating obesity risk in childhood.
Given unlimited time and resources, Dr. Dolinoy would want to study how to identify individuals at risk from environmental influences on the epigenome and what can be done to reverse negative epigenetic profiles. For Dr. Dolinoy, the best and most exciting part of her job is all of the students and colleagues at UM SPH and across the University. She really enjoys working in cross-discipline and diverse groups to make a difference in the health of children. Though she always considered her research to be interdisciplinary, her cross-disciplinary Ah Ha! moment did not occur until she became a member of the Momentum Center and engaged in research discussions with faculty and students from Architecture, Nursing, Psychology, Medicine, and more, all at one time!
Dr. Richard Dopp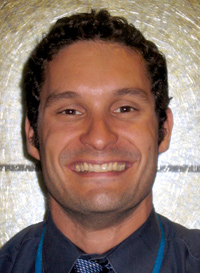 Dr. Richard Dopp is a Clinical Assistant Professor in the Department of Psychiatry, specializing in Child and Adolescent Psychiatry. He holds an M.D. from the University of Michigan Medical School, completed his residency with the University of Michigan Health System in Psychiatry in 2004 and fellowship with the Child & Adolescent Psychiatry at UMHS in 2007. Dr. Dopp's research focuses on the treatment of depression in youth who are overweight and obese, as these adolescents face additional challenges with respect to mental and physical health. Youth with depression are oftentimes less active than their peers. Depression is a risk factor for obesity and obesity is a risk factor for depression. Additionally, some of the medications used to treat depression and bipolar disorder may cause weight gain as a side effect.
As a child and adolescent psychiatrist, Dr. Dopp incorporates a focus on both sleep and physical activity in the treatment strategies for adolescents with depression. Dr. Dopp often "prescribes" exercise to patients with depression, and at the UM Depression Center, they are examining the effects of a group exercise intervention with adolescents with depression. These clinical research projects allow him to study the relationships between obesity, depression, sleep and metabolism while also helping youth who are struggling with depression. He finds satisfaction in the process of teaching future clinicians while also providing excellent patient care and providing adolescents and parents ways to treat their depression and prevent future episodes.
Dr. Dopp has actively participated with the Momentum Center, which has helped him to understand the ways that our society, culture and environments impact opportunities for physical activity. His interests in physical activity and sleep in depressed adolescents goes beyond the state of Michigan; Dr. Dopp would love to study the health and academic effects of establishing vigorous physical activity patterns for youth through a nationwide collaboration with schools, and hopes his work empowers adolescents to learn life strategies they can use to benefit themselves and others.
Dr. Brisa Sanchez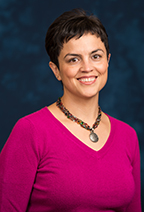 Dr. Sánchez is an Associate Professor in the Department of Biostatistics at the School of Public Health. She holds a PhD in Biostatistics from Harvard University. Her research involves developing statistical methods to analyze data in novel, more robust and efficient ways, thereby arriving at improved answers to substantive scientific questions. The motivation for this methodological research emanates from her extensive collaborations in cross-disciplinary projects, which span health disparities, environmental health, and policy evaluation. Dr. Sánchez believes that participating in diverse multidisciplinary teams is the perfect way to enrich science more broadly–by contributing her methodological expertise–as well as advance biostatistical methods–by creating new methodologies that are most needed and relevant to today's health challenges.
Her work on childhood obesity began precisely as part of collaborations with the Children's Environmental Health Center led by Prof. Karen Peterson, which focuses on examining the impact of multiple pollutants on obesity and metabolic markers within the ELEMENT project; as well as by her long standing collaborations with Prof. Sanchez-Vaznaugh from San Francisco State University, where they have conducted multiple studies to examine the impact of nutrition interventions on child obesity.
Dr. Sánchez directs the Biostatistics for Social Impact Collaboratory (B4SI), which focuses on developing statistical tools to facilitate scientific discoveries on the impact of social-environmental factors on health, including obesity. Ongoing research addresses methodological concerns in built environment research area regarding potential biases due to residential self-selection, as well as challenges from the point of view of measurement and analysis, including: the selection of geographic scales (and temporal scales in longitudinal studies); examination of multiple environment features simultaneously; and approaches to account for measurement error that exists in large scale built environment database. Lab members also develop latent variable and structural equation modeling approaches to examine the relationships between multiple environmental exposure biomarkers and health, and collaborate in studies that examine the potential benefits of policy interventions in reducing child obesity, and health disparities.
Dr. Laura Saslow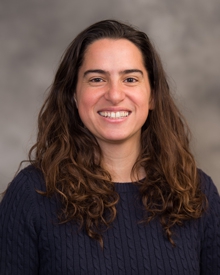 Dr. Laura Saslow is an Assistant Professor in the Department of Health Behavior and Biological Sciences at the School of Nursing. She holds an MS in Teaching and Learning (Education) from Vanderbilt University and a PhD in Social and Personality Psychology from the University of California Berkeley. She was also a Postdoctoral Scholar in Integrative Medicine at the University of California San Francisco. Although she hasn't done any studies on childhood obesity yet, she is interested in doing so, particularly studying the impact of low-carbohydrate diets for weight loss, since in adults (and preliminarily in children, according to a small meta-analysis) they are more effective than low-fat diets for weight loss.
Dr. Saslow is currently working on a clinical trial evaluating three approaches for improving long term dietary adherence, including positive affect skills, mindfulness and mindful eating, and dietary tracking. The main program teaches a very low-carbohydrate, ketogenic diet for adults with type 2 diabetes using an online and mobile format. She is also helping to mentor several students, including two projects in Thailand for adults with type 2 diabetes and a project to help motivate adults with prediabetes to join the Diabetes Prevention Program (DPP).  Additionally, Dr. Saslow is collaborating on a pilot study of a low-carbohydrate diet version of the DPP and, separately, testing the impact of adding mindful eating training to an in-person low-carbohydrate diet program for adults with type 2 diabetes.
Dr. Saslow is motivated to use science to help people make sustainable, enjoyable, and salutary health behavior changes. She enjoys the variety that being a professor involves: writing grants, doing research, mentoring students, writing publications, teaching, and service to the department and wider community. Her broad interests include educational technology, tech-based learning, food and flavor, sleep, and positive emotions and mindfulness, which she gets to combine in her research. We look forward to seeing how Dr. Saslow integrates these different areas of interest and her future contributions to the field of childhood obesity!
Dr. Alison Miller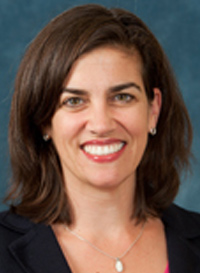 Dr. Alison Miller is an Associate Professor in the Department of Health Behavior & Health Education in the School of Public Health. She earned an M.A. and a Ph.D. in Developmental Psychology from the University of Michigan. Dr. Miller has always been interested in children who grow up in high-risk settings such as poverty, and in how and why some children are more resilient than others under these conditions. Her background and training is in early childhood development, particularly social and emotional development, stress regulation, and family relationships. She thinks of these factors in the child's developmental context as potentially protective. Dr. Miller has examined these factors in relation to child social, emotional, behavioral and mental health outcomes, and in recent years turned her focus to obesity as it affects so many children, particularly young, low-income children. Many of the risk factors that underlie poor child physical, behavioral, and mental health outcomes are also important for obesity risk.
Dr. Miller has several obesity-related projects in the works. She is conducting an intervention study focused on self-regulation and eating behavior in low-income school-aged children; an interview-based study of mothers' and fathers' "coparenting" relationships around how they manage feeding their preschool-aged children; an observational study of how children of different ages signal satiety during naturalistic mealtimes; a study of how families talk about food at home; and a small pilot study (funded by the Momentum Center!) of an intervention to reduce maternal stress and examine maternal feeding and child eating and weight outcomes among mothers who have experienced trauma.
Dr. Miller's work is a testament to the cross-disciplinary work of the Momentum Center. As a developmental psychologist, she sees value in articulating how many different domains of child development may shape health and/or obesity risk (for example, looking beyond specific healthy eating and exercise habits). Understanding and addressing the social and family contexts in which children develop is critical in order to craft effective interventions.  Dr. Miller views her experiences working with low-income families and with teachers in school settings as humbling and inspiring – individuals working with young children are doing incredibly important work and asked to do more all the time, yet are often very stressed and under-resourced.  She tries to bring both this whole child and family stress and coping perspective to her work in childhood obesity. We look forward to her further contributions to the field!
Dr. Pamela Davis-Kean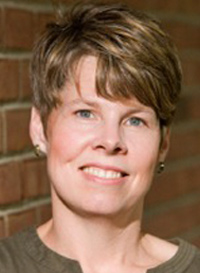 Dr. Pamela Davis-Kean is a Professor in the Department of Psychology and a Research Professor at the Institute for Social Research and the Center for Human Growth and Development. Her work focuses on parenting and child development. Currently, Dr. Davis-Kean is studying the transition into schooling and how it influences executive function measures and achievement. She is also working with Georgetown University on a recently funded MIDAS grant to find out what information parents are sharing and gathering on twitter. Her largest activity this year is reviewing birth cohorts in the UK to make recommendations on the future directions of the longitudinal research on families and children.
Dr. Davis-Kean notes that cross-disciplinary research is the best way to answer the complex problems in human development. Her work does not directly address childhood obesity. Rather, she studies parenting and child development, as the models for looking at multiple outcomes in children are very similar. She brings expertise on family process models and using representative, longitudinal data to cross-disciplinary research groups. Dr. Davis-Kean finds joy in doing the best science she can and ensuring it represents the study populations. She also enjoys seeing an increase in the rigor of psychological and medical science that can make a difference in the groups she studies. We look forward to Dr. Davis-Kean's continued contributions to the field!
Dr. Wei Perng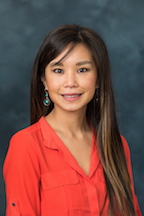 Dr. Wei Perng is a Research Assistant Professor in the Department of Nutritional Sciences and Epidemiology in the School of Public Health. She earned three degrees from the University of Michigan: a B.S. in Brain Behavior & Cognitive Science, an M.P.H. in Epidemiology, and a Ph.D. in Epidemiological Science. Dr. Perng's interest in childhood obesity research stems from an initial interest in Developmental Origins of Health and Disease (DOHaD). DOHaD is a field that revolves around the hypothesis that social and/or biological exposures during sensitive periods of development (e.g., the prenatal period and infancy) have a strong influence on a person's predisposition towards health versus disease later in life. Because the field of DOHaD has historically focused on obesity-related chronic disease, Dr. Perng homed in on risk factors for these adverse health outcomes during early life (including childhood obesity), to gain a better understanding of potential avenues for preventive intervention.
Currently, most of Dr. Perng's projects involve use of metabolomics, which is the study of low-molecular-weight compounds in biological tissues, to understand the etiology of obesity and obesity-related chronic disease. For example, in Project Viva, a Boston-area pre-birth cohort, Dr. Perng is characterizing cord blood metabolite patterns that are associated with maternal adiposity and glycemia during pregnancy, cord blood hormones, and newborn anthropometry. In ELEMENT, a Mexico City birth cohort, she is leading a pilot study to explore whether elevations in branched chain amino acids and acylcarnitines (a metabolite pattern previously implicated in pathogenesis of adult type 2 diabetes) precedes development of conventional metabolic risk factors like insulin resistance, dyslipidemia, and an altered adipocytokine profile. In addition to this work, Dr. Perng is also interested in perinatal epidemiology and women's health. Within the Momentum Center, she enjoys being able to work with a diverse group of researchers to tackle one of the greatest current public health challenges and finds that her background and training in nutritional epidemiology, which focuses on the role that nutrition plays in disease development, is both applicable and complementary to the research of her colleagues within the Center. We look forward to her future projects!
Dr. Sandra Tang
Dr. Sandra Tang is a Research Investigator in the Department of Psychology and the Institute for Social Research, Survey Research Center. She earned her PhD in Applied Developmental and Educational Psychology at Boston College. Dr. Tang's research has focused on the relationship between parenting and children's achievement especially for families living in risky contexts, so obesity is a relatively new area of research for her. Her first exposure to obesity research was through an undergraduate internship with the Shape Up Somerville program, a multi-pronged approach to reducing obesity and promoting health through a citywide initiative. Through her experiences with this program, Dr. Tang began to learn about the complexities of the obesity problem.
Currently, Dr. Tang is the PI of a project that is creating a Food Access Module. This data module, which will be archived and made accessible to researchers, links geospatial information on various food outlets with the residential location of individuals in the Panel Study of Income Dynamics (PSID), the longest running nationally-representative study of socioeconomics and health in the world. Because this module is linked to the PSID, it can be used to examine food accessibility in conjunction with various individual- and family-level factors including socioeconomic background, health, and developmental outcomes that have been collected across multiple generations. The goal of this project is to provide a rigorous and valuable data module that can be used by researchers across disciplines to examine questions that will expand knowledge of how food accessibility relates to the health and wellbeing of families and children at a population-level.
Given that childhood obesity is a complex phenomenon that will rely on the collaborative efforts of researchers from a variety of perspectives to understand fully, Dr. Tang joined the Momentum Center because it is a place that fosters cross-disciplinary work.  As someone new to the world of obesity research, she hopes her membership in the Momentum Center will help her to learn more about the work that other researchers are engaged in with a particular focus on understanding how factors at different levels of the ecological system (e.g., built environment, social environment, family and individual factors, biology) relate to children's weight status. Additionally, she hopes to find common research interests with others and have the opportunity to collaborate with center members in this area of research using the new Food Access Module to answer important questions. We are excited to have Dr. Tang as part of the team!
Dr. Dave Bridges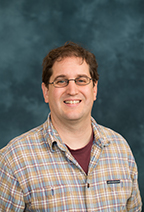 Dr. Dave Bridges, one of our newer Momentum Center members, is an Assistant Professor of Nutritional Sciences in the School of Public Health. Dr. Bridges received both a BSc and a PhD in Biochemistry from the University of Calgary. He did his postdoctoral training at the University of Michigan. His lab is focused on uncovering the molecular mechanisms that control nutrient storage and utilization. One major area of work is investigating how hormones such as cortisol and insulin signal differently in obese versus lean individuals. Another major area of interest is how the nutrient sensing protein mTORC1 functions to modulate metabolism in various tissues.
In Dr. Bridges' view, obesity has rapidly emerged as a major health concern and is possibly the most concentrated, dramatic shift in human metabolism in our history. Since this has happened so quickly there are a lot of unknowns in regard to the susceptibility of children and the long-term consequences of obesity. Understanding these fundamental changes at the molecular level is extremely important to understanding, predicting, and correcting some of the chronic health costs associated with obesity. He enjoys the puzzle of trying to understand how the many jagged pieces of metabolism, psychology, and the environment work together. We are excited that Dr. Bridges has joined our team and cannot wait to see where his research goes in the future!
Dr. Natalie Colabianchi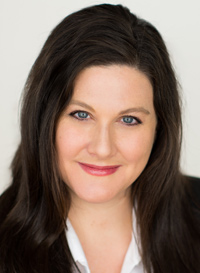 Dr. Natalie Colabianchi is an Associate Professor in the School of Kinesiology. She has been the principal investigator of five NIH grants and two Robert Wood Johnson Foundation Active Living Research grants, and is a co-investigator on five grants. All of these grants focus on physical activity, nutrition, obesity and/or the built environment. Additionally, Dr. Colabianchi was the chair for the Environmental and Contextual Factors in Health and Behavior Change section for the Society of Behavioral Medicine. She earned a MA in the Social Sciences from the University of Chicago and a PhD in Epidemiology at Case Western Reserve University.
Dr. Colabianchi's work on childhood obesity began in the early 2000s. At the time, she was very involved in local coalitions addressing obesity and physical inactivity in Cleveland. She credits her experience working with the local Public Housing Authority in Cleveland addressing obesity in children living in public housing as a motivating force in her work to this day. Her motto is that all children should have the opportunity to grow up healthy. She notes that the most rewarding aspects of her work are making a positive difference in people's lives and having the opportunity to train the next generation of scholars.
Dr. Colabianchi's current projects include investigations into the role of environments and policy on health outcomes. She recently received an NIH R01 to examine the role of built and social environments on risk of stroke and to examine the degree to which environments explain the strong geographic and racial disparities in stroke incidence.  Additionally, she is leading an NIH study that is using an apparatus called GigaPan to document neighborhood features in a low-income community that is experiencing changes to their built environment.  This project compares the neighborhood characteristics defined based on this method to those neighborhood characteristics defined using direct observation and Google Earth. Finally, she is leading a study that examines whether and how living in public housing affects cancer risk behaviors as well as the potential mediators of this relationship.
These diverse projects perfectly represent the cross-disciplinary approach to ending childhood obesity. As Dr. Colabianchi notes, behaviors and relationships are complex and require multiple perspectives to shine a light on the associations and the solutions. We look forward to Dr. Colabianchi's future contributions to childhood obesity research!
Dr. Ana Baylin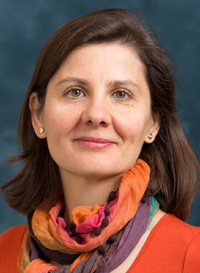 Dr. Ana Baylin is an Associate Professor of Epidemiology and an Associate Professor of Nutritional Sciences in the School of Public Health. She holds an M.S. in Epidemiology and a Dr.P.H. in Nutritional Epidemiology from the Harvard School of Public Health, in addition to an MPH from the National School of Public Health and an MD from the University of Alcala de Henares, both in Madrid, Spain. She would like to be an eternal student, but sees being a professor as the next best thing. As a nutritional epidemiologist, the focus of her work is on adult obesity and cardiometabolic risk, but she sees childhood obesity research as a natural extension.
Dr. Baylin is currently working on projects targeting both childhood and adult obesity. One project in particular is investigating cheek cells and fatty acids from saliva as biomarkers of dietary fatty acids, as part of the Healthy Families Study. Another study is looking at LED skylight emulators (which follow a circadian rhythm and mimic sunlight) and their potential to prevent weight gain. With unlimited time and resources, Dr. Baylin would like to conduct a macro experiment between two cities, manipulating the many different factors that create an obesogenic environment, from walkability to food industry policies to work culture. We look forward to Dr. Baylin's future diverse contributions to the Momentum Center and the growing body of research on obesity and cardiometabolic risk!
Dr. Weiyun Chen
Dr. Weiyun Chen is an Associate Professor in the School of Kinesiology Department of Health and Fitness, as well as the Director of the Physical Activity & Health Laboratory. She is driven by her concern for the suffering health and academic performance of school-aged children as the prevalence of childhood obesity continues to dominate as a public health concern. The focus of her research is the development and testing of physical activity interventions with the purpose of improving the physical and psychological health of children as well as boosting academic performance. In discussing what she most enjoys about her job, she cites the excitement and enrichment of working on meaningful research with students.
Currently, Dr. Chen is working on two projects. The first, Active School and Active Kids School-Based Intervention Study, intends to examine the effect of the Active School and Active Kids intervention on increasing daily physical activity, motor skills, and aerobic fitness and improving BMI in elementary school students. Her second project is entitled Active School, Active Family, and Active Community. This research intends to examine the comprehensive physical activity intervention strategies impacting daily physical activity, physical fitness, BMI, cognitive functions, and academic performance in elementary school students. We look forward to learning about the results of Dr. Chen's research.
Dr. Joyce Lee
Dr. Joyce Lee is an Associate Professor in the Department of Pediatrics and Communicable Diseases as well as Environmental Health Sciences and Nutritional Sciences in the School of Public Health. She is a Pediatric Endocrinologist whose work screening and diagnosing type 2 diabetes in overweight and obese children led her to pursue childhood obesity research. She realized in the course of clinical care that there was a lack of information regarding the best tests to screen for diabetes. This inspired research focused on biomarkers in kids. Currently, Dr. Lee is studying the longitudinal test performance of conventional and novel metabolomics biomarkers for identifying prediabetes and type 2 diabetes in overweight and obese children, through an NIH grant.  In addition, she has conducted a variety of epidemiological studies focused on health risks in kids associate with obesity, such as type 2 diabetes, high cholesterol, growth and development as well as some health policy studies focused on childhood obesity trends in the US.
Dr. Lee is being inspired by collaborative research – "I am enjoying an infusion of innovation into my work through the application of the methods of design thinking and participatory design to my research and clinical work.  I co-lead an interdisciplinary collaborative called  Healthdesignby.us, with the School of Medicine, and the Schools of Information and Art and Design.  Our mission is to integrate design thinking into the medical enterprise and to promote the participation of makers in the healthcare landscape, to partner with patients and caregivers to create opportunities for participatory design, citizen science, and open science research and to create tools and technology-based systems for transforming the patient experience. I truly believe that design has the power to transform healthcare research and healthcare delivery! Please join us! goo.gl/mEmaiO"
Dr. Kendrin Sonneville
Dr. Kendrin Sonneville is an Assistant Professor of Nutritional Sciences in the School of Public Health. She is a behavioral scientist and registered dietitian who spent much of her early career working at Boston Children's Hospital with adolescents diagnosed with eating disorders and/or obesity. It was this work that drove her to the pursuit of doctoral training in public health. She now studies the intersection of weight-related disorders, specifically, obesity and disordered eating with the hopes of understanding how we can "help without harming" and learn to promote health and nutrition without inadvertently increasing body dissatisfaction, weight stigma, preoccupation with food, and unhealthy dieting. Dr. Sonneville received a BS in Nutritional Sciences and a BS in Dietetics from Michigan State University, an MS in Human Nutrition from Tufts University, and a ScD in Public Health Nutrition from Harvard T.H. Chan School of Public Health.
Presently, Dr. Sonneville is working on several projects with a pronounced focus on adolescent health. The AHA funded project, "Early life predictors of disinhibited eating during adolescence", aims to fill the gap in research on the relation between early childhood exposures and the appearance of disinhibited eating in adolescence. This will be accomplished by the testing of a conceptual model designed to review the ways in which these early childhood exposures, such as the characteristics of mother and child as well as environmental stress in the home, contribute to disinhibited eating in pre-adolescence. Furthermore, the study will look at the stability of the phenotype attributed to eating in the absence of hunger, throughout childhood and into pre-adolescence. The identification of risk factors will provide insight into the understanding of underlying causes of disinhibited eating.
Dr. Sonneville credits the Momentum Center with giving her the opportunity to form cross-disciplinary collaborations with top-caliber researchers from across the University of Michigan. Currently, she is conducting research on a pilot project funded by the Momentum Center entitled, "Weight-related terminology and conversations: Developing best practice for talking to adolescents about weight". The proposed study seeks to identify adolescents' preferred method(s) of communication regarding weight. Researchers will look specifically at the way adolescents perceive weight-related terminology and whether underlying messages, such as stigma and blame, are conveyed in conversations centered on weight. As a follow-up to the initial study, a pilot intervention will be conducted to test potential methods for talking to adolescent females with obesity about weight. We look forward to learning more about the findings from Dr. Sonneville's research.
Dr. Sean Vance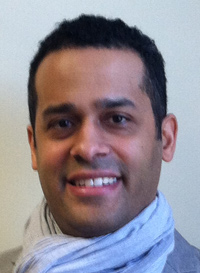 Dr. Sean Vance is an Assistant Professor of Architecture in the Taubman School of Architecture and Urban Planning, teaching both graduate and undergraduate students in the Design and Health program. His innovative work spans disciplines and functions, demonstrating cross-disciplinary collaboration at its finest. His diverse projects have included design of elementary and secondary schools, design of commercial spaces, research on the use of products and built environment by people with disabilities, medical innovations for pediatric cancer treatment, and leading the Center for Universal Design at North Carolina State University, among other projects. He received a B.Arch. from the University of Tuskegee and an M.Arch. from North Carolina State University.
Dr. Vance began his partnership with the Momentum Center after attending an innovation workshop with MC Director Karen Peterson and Tania Piotrowski. His experience in the practice of Architecture is the perfect complement to the Momentum Center. He sees collaboration as fostering his own educational growth and enjoys the opportunity to associate a spatial response to the vocabularies of other disciplines. He notes that it is a growing state of practice in architecture to work collaboratively, which is beneficial to design.
Dr. Vance's current projects include an endeavor titled the Active Class Space project. This innovative research aims to better the childhood educational experience by encouraging activity breaks in classroom environments, in contrast to the traditional sedentary structure of a school day. The research will examine a range of metrics and solutions for introducing activity breaks. His work on the Active Class Project will no doubt contribute to the burgeoning wealth of research about the role school design and functionality play in health. We look forward to Sean's future creative solutions and contributions that will further the field of childhood obesity.
Dr. Edward Norton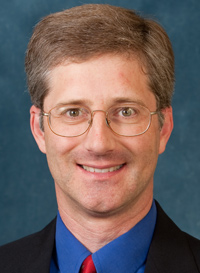 Dr. Edward Norton, health economist, is a Professor in both the Department of Health Management and Policy and the Department of Economics at the University of Michigan. Additionally, he is the Director of the Robert Wood Johnson Foundation Scholars in Health Policy Research, a Research Affiliate at the Population Studies Center, and a Research Associate of the National Bureau of Economic Research in the Health Economics Program. Formerly, he taught at UNC Chapel Hill and Harvard Medical School. His research interests include health economics, long-term care and aging, and econometrics. Dr. Norton holds an A.B. in Economics from Princeton and a Ph.D. in Economics from MIT.
Dr. Norton joins a group of interdisciplinary Momentum Center researchers from fields outside of public health who began childhood obesity projects after collaborations with others. His first foray into obesity research was about a decade ago. While working at UNC, two of Dr. Norton's doctoral students investigated the economics of obesity both domestically and abroad. One of the students researched whether obese men and women are paid less than their slender colleagues in the United States and the other student looked into the economic causes of obesity and rapid economic development in China.
Since this initial venture, Dr. Norton has relished the opportunity to work with colleagues who also have an interest in childhood obesity and value input from economists. His work since joining the Momentum Center has increasingly looked into the economic causes of obesity going back to childhood and adolescence and the possible influence of these formative years on adult obesity.  He is currently conducting research on the long-term causes and consequences of obesity. This research follows individuals for several decades and looks at how life decisions surrounding education, marriage, children, labor force participation, and health are related to obesity.
Dr. Ashley Gearhardt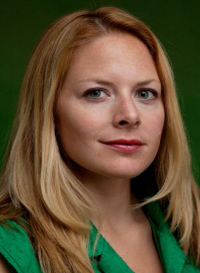 Dr. Ashley Gearhardt is a Momentum Center member and an Assistant Professor in the Department of Psychology. Driven by the opportunity to collaborate with creative and brilliant people and a love of learning new things, Dr. Gearhardt's research embodies the cross-disciplinary spirit of the Momentum Center.
Dr. Gearhardt's publications include investigations into food and addiction, media, and eating disorders. Her work also involves bio-behavioral animal models to inform theories that guide her research. Her current projects involve investigating the connection between food marketing and obesity. Specifically, she is trying to discover whether the brain reward centers of teenagers at risk for obesity light up more to food advertising and whether this increases their likelihood of overeating. She is also investigating whether junk food can trigger addictive-like processes in children, possibly increasing obesity risk.
Dr. Gearhardt began her career working with adults, but after successful collaboration with Momentum Center members, she has increasingly been involved in investigating the treatment and prevention of childhood obesity. She sees prevention from a young age as a key strategy to combat obesity because of the difficulty of changing established habits in adulthood. The connection between food and addiction is especially important in children because they are more vulnerable to the negative effects of addictive substances.
When asked what she would study if she had unlimited time and resources, Dr. Gearhardt said she would want to investigate whether food composition (like sugar and fat content) can change the brain in a manner similar to addictive drugs. We look forward to hearing about Dr. Gearhardt's future projects.